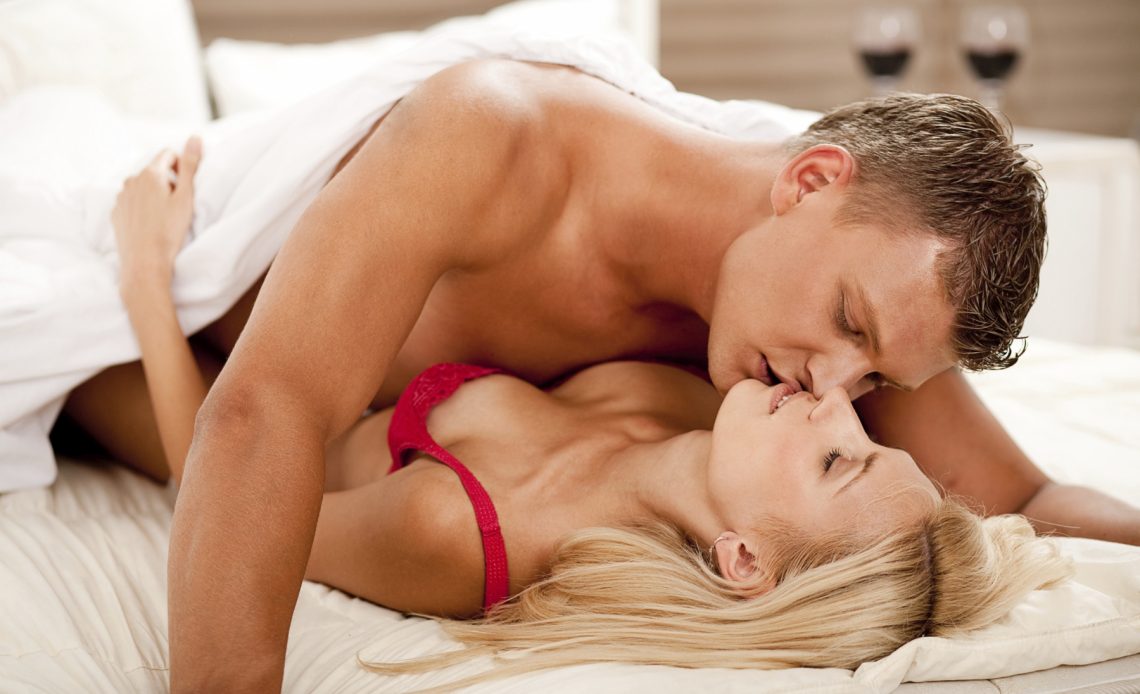 Spicing up things in the bedroom is a great way to spend a date night or anniversary, and one fun way is to slip something on that immediately adds texture and length for your lover to enjoy.

Penis sleeves and penis extenders come in a variety of shapes and sizes, and you can even find some with a vibrator to add extra sexual sensation. But don't make her ask for it—pick a top-rated toy today and surprise her during your next rendezvous in the bedroom.

The Top 5 Penis Extenders and Sleeves for an Exciting Night In
We've chosen our favorite five sleeves and extenders that add girth, length, texture, or vibration to make sure that she gets there first.
1. Texture Plus 2 Inches
Penis sleeves are about more than just making your dick huge, they can also add some texture to boost her sensation. We've chosen BASIC's 2 Extra Inches Clear Textured Penis Extender thanks to its positive reviews, reasonable price tag (only $16.99), and texture without adding insane length. This can be fun even if your lover doesn't want a huge penis.
2. The Real Deal: 3 Inches and Real Feel
If you think your lover would enjoy the feel of a real penis, just bigger, try Pipedream's MEGA 3 Inch Extension. This sleeve is stretchy and realistic in shape and texture, all while adding 3" in length and a bit of girth, too.
3. Girth and Texture + Your Satisfaction
One of the biggest difficulties with some penis sleeves and extenders is that they completely cut off male sensation, making it hard to maintain an erection. If you want to add to her pleasure but still get some yourself, try Xtra Texture Sleeve Kit. 7 different sleeves will add to your girth and give her some fun sensations all while leaving your head out and ready to play.
4. Get the Good Vibrations
Most women have one or more vibrators that they use on their own for a good time. Bring this fun into the bedroom together with the Ring Sleeve Delay Massager Extension Vi Massage. This penis extender has a vibrator in the tip and one at the base attached to a bunny to tickle her inside and out all at the same time. With extra length and vibration, this is a toy that hits more than one pleasure point.
5. G-Spot Vibration Plus Length
There is a unique penis sleeve enlargement toy on the market that has a vibrator right where her g-spot is. Try Enlargement Toys for Men Chastity Clitoris Stimulator Penis Rings R12 for extension, a bit of texture, and g-spot vibration potential.

Wishing You Had a Bigger Penis?
While penis sleeves and extenders are no doubt a good time, the dream is to have a big enough penis that your lover(s) couldn't handle any more. Try the Phalogenics penis extension plan to safely add length and girth to your penis, permanently, without the use of any gadgets or dangerous and pricey surgeries.
PHALOGENICS This Simple System Grows Your Dick LEARN MORE