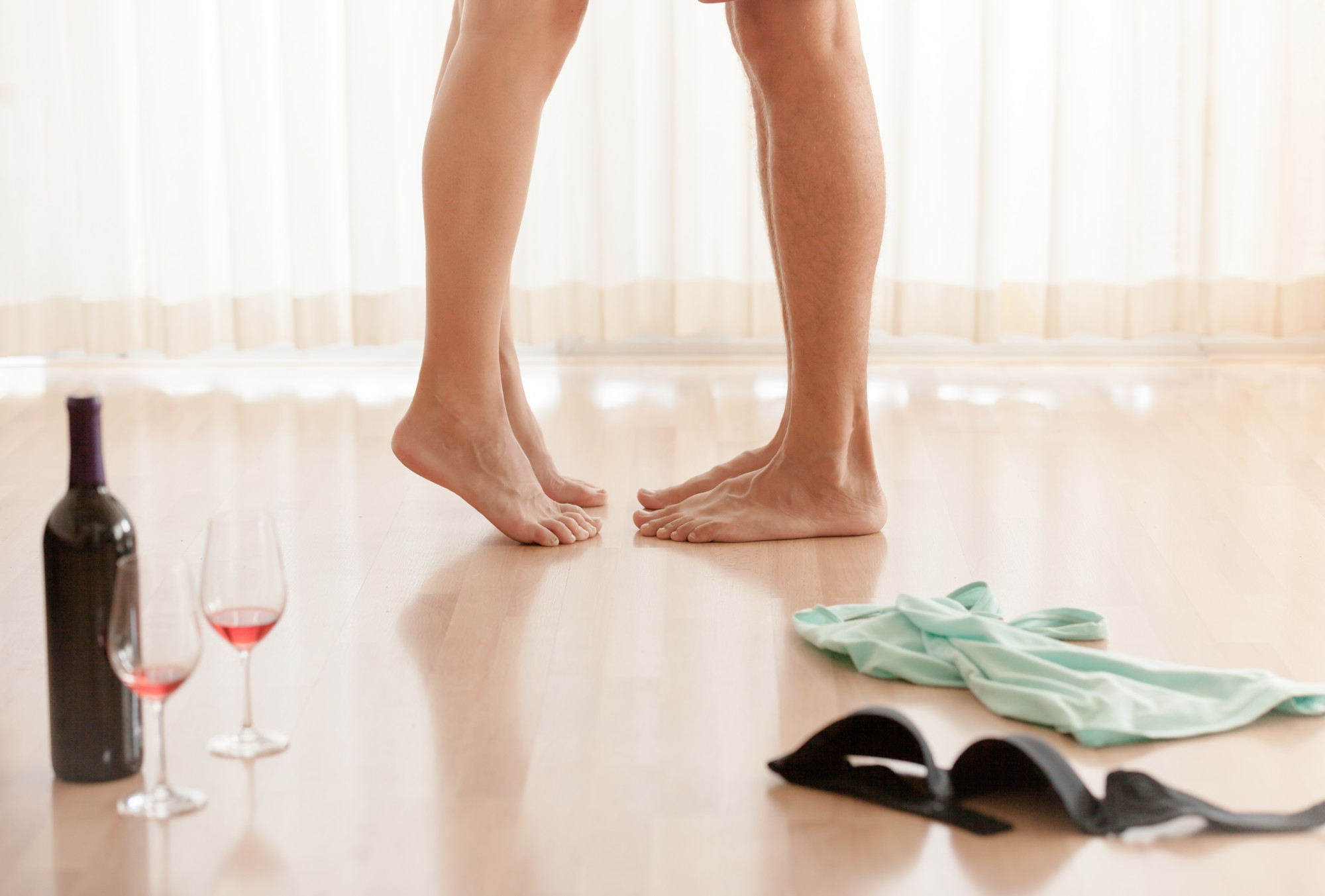 According to a study, 9-25% of men have issues with performance anxiety in the bedroom. Several issues could cause this. But the bottom line is that, whatever the reason, it causes a man to have issues finishing or maintaining an erection.
When things like this persist, it can cause their partner to become dissatisfied with the way that their intimate relationship is going. One of the most common reasons for sexual anxiety is confidence.
If this sounds like something you're struggling with, you've come to the right place.
Below, we've got useful tips that are going to answer how to be more confident in bed. Get ready to take your partner by storm after checking out this guide.
1. Try Edging
We're aware that if you've never tried it before, edging might be something that is foreign to you. However, if you're having issues building up to the grand finale and experiencing a strong climax with your partner, edging is something worth trying.
Edging is a technique that you or your partner can use, and the point is to bring your partner as close to climaxing as possible and then suddenly stop. By doing this, you're delaying and essentially denying your partner their orgasm.
This can be done as many times as you want to and can make the eventual climax even stronger than it already was going to be. For men, practicing edging can help those who have issues ejaculating by allowing them more control over their arousal.
Not only does it provide you more control over when you ejaculate, but it can also help you discover other sensations that you want to continue experiencing during your sexual sessions with your partner.
And in the process of enjoying yourself, you'll stop thinking so much about finishing, which makes it easier to get to the finish line.
You can also use a variety of sex toys when you're practicing edging. The toys can assist with those various vibrations and sensations that are sure to drive you and your partner wild.
2. Have an Open Discussion
When you're engaged in sexual acts with your partner, it can be a huge shot to your confidence if you have to guess what things your partner enjoys and finds the most pleasure from. This is why you need to sit down with your partner and have a clear discussion about what you both enjoy.
For example, part of sexual confidence comes from knowing that you're pleasing your partner in the right way. When you're discussing this topic with your partner, ask them about the positions they enjoy and throw in some of your favorites as well.
This will not only help you understand how to navigate your sexual experience, but it will also take the guessing game out of sexual intercourse. Some people assume you're supposed to know what your partner expects and vice versa, but this isn't the case.
Having the conversation can help remove the awkwardness of feeling each other out. It can ensure you're not doing things that would turn your partner off, which could further affect your confidence in the long run.
The same conversation should be had when you want to try something new in bed. For example, if you find that you have a kink where you wish to engage in submissive and dominatrix play because it gives you confidence, this is something that you should address with your partner.
Take the time to explain each person's role and why you feel compelled to try it. Then you can move on from there to determine if both parties are on board.
3. Learn to Laugh
To join the league of confident men, you've got to learn to laugh at yourself, especially concerning things that happen in the bedroom. Learning to laugh at yourself will help you take some of the stress off your shoulders when performing and satisfying your partner.
Besides, you never know how confident your partner is, and when you're able to laugh, it can help them to be at ease in bed as well. Of course, ensure the things you're laughing at isn't something that could be considered an insecurity for your partner.
Because if you laugh at something that makes them insecure, you could hurt their confidence. However, the bottom line is that laughter can be a tool that is incredibly powerful, and you might find that it makes it easier to communicate with your partner, and it can help you to feel more connected with your partner.
4. Deal With the Underlying Issues
Have you ever argued with your partner and attempted to move past it without having a conversation? In some cases, depending on the issue at hand, you might get by, but for larger issues, even when you both say the argument is over, the tension is still in the air.
The same can happen when you lack the tools you need to be confident in the bedroom. Instead of ignoring the sexual obstacles preventing you from performing, you need to tackle them head-on and get to the bottom of what's happening.
Not only is it going to help you feel better about your next bedroom experience, but you'll learn the tools you need to ensure that in the future, when these problems arise, you understand how to overcome them.
When you become a member of a platform like Phalogenics, you can find information about common issues that plague men in the bedroom and ways to solve these problems.
It also helps if you speak to a certified sex therapist, as they are skilled in providing the feedback and help you need to overcome the confidence issues you have in the bedroom. Because several factors come with sexual intimacy, it can affect your confidence in more ways than one, especially when things don't go the way you'd hoped they go.
However, if you understand how to cope with things as they arise instead of letting them affect you, you'll find that each sexual act you participate in with your partner becomes easier, and you'll build confidence along the way.
5. Learn to Take Risks
Getting out of your comfort zone could be precisely what you need to get out of your head and start taking more control of the bedroom. When you're in your head, there is no way that you're being present in the moment with your partner, which is something that they can read and make them, in turn, feel insecure about what's going on.
We recommend taking risks by doing things you normally wouldn't do. For example, instead of jumping right into the heart of the action, you might consider spending more time in the foreplay phase and, in a sense relearning the body of your partner.
This will give you more insight into the things that turn them on and get them to react. Besides, when your partner begins to react physically and in an auditory manner, it will give you more confidence.
This is due to knowing that you're the person who caused this reaction.
It's almost like fueling your confidence. And it gives you more power that you can harness in other sexual ways that you'd not thought of harnessing before.
6. Try An Enhancement
Do you lack confidence in the size of your third leg? If so, we recommend trying a penis enhancement supplement. This will help you to get the length and girth you're looking for ahead of your next sexual romp.
Of course, only the best penis enhancement aids come from Phalogneics. We use a completely natural process that will help you get to the size you want to be at or one that allows you to increase your confidence in the process.
30% of men aren't satisfied with the size or girth of their penis, which can directly affect their performance in the bedroom. We want to ensure you have all the confidence you need to have a pleasurable sexual experience whenever you choose to engage in one.
How to Be More Confident in Bed
When you're asking yourself how to be more confident in bed, there are several tips we've provided for you. Each can help to relieve the tension surrounding the bedroom while at the same time helping you to learn more about yourself.
Want to take more power of your sexual intimacy and each act you partake in? Stop what you're doing and join Phalogenics. Join a society of men that are searching for the same answers you're looking for.
Target Keywords: how to be more confident in bed
PHALOGENICS This Simple System Grows Your Dick LEARN MORE