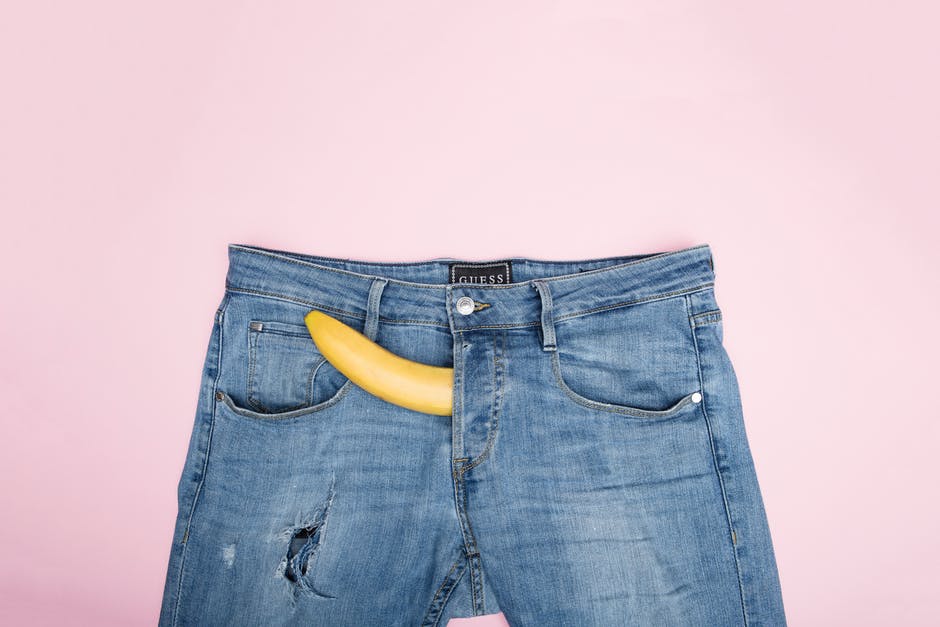 One of the biggest insecurities amongst men is dick size. A recent study said that 30% of men aren't satisfied with their size. While this may bring solace to some men, most of us are left wondering.
Asking yourself "is my penis big?" is a normal question. After all, it's the one tool you've got to work with for your entire life. Are men too in their head about their…head?
Where does this insecurity or fear stem from in the first place? What is the average penis size, anyhow? In this post, we'll discuss in depth about penis length. Read on for a juicy ride.
Pizza Toppings
The truth of the matter is that it depends on who you ask. Some will say yes, it absolutely does matter, whereas others say it won't matter at all. It really is a preference, just like pizza toppings.
A penis will work just fine, no matter the size. For many, it's more about the motion of the ocean than the boat size.
Is My Penis Big?
Bigger isn't always better. Not even in Texas. If a penis is bigger than average, it may run the risk of injury or infection.
Some find a larger dick size to be painful in certain positions. A larger penis size can also cause tearing during anal sex. Others may choke or gag during oral sex too.
Don't Sweat the Small Stuff
If you're asking yourself, "is my penis big?", it probably isn't. Don't let that fact discourage you though. If you weren't blessed phallically, there are some things you probably aren't even aware of.
For starters, your penis is a lot easier to handle. Rather than focusing on "getting it in", you can focus on pleasure.
Certain sexual acts like oral sex make are easier with a smaller size.
Average Penis Size
The average penis size is 3.61 inches when flaccid—5.16 inches when erect. Most men overestimate what the average is.
In the age of body positivity, it's essential to be kind to yourself. When you can love yourself regardless of stigma, you'll be that much further along than most.
Performance
Contrary to belief, your dick size won't affect your performance in the bedroom. This will largely depend on your partner and what they like.
Rather than putting all of the pressure on you and your penis, focus on your partner. Strive to create a synergy between you too. Be communicative before, during, and after sex to see what is working well and what could be spiced up.
By focusing on your partner, you'll get out of your head and into what really matters. At the end of the day, it's not all about you.
Maximize Your Strengths
If you're fantasizing about having a larger cock, there are exercises you can do to get there. The first key step is to maximize your strengths. Focus on what you're already working with rather than your limitations.
Talk to your partner so that you can work as a team in the sack. Remember that it is not a one-way street. It takes two to tango!
When You're More Endowed
If you have a larger-sized penis, you can't just sit back and let your partner do all the work. Well, maybe you can do that sometimes, but you're better than that.
You have to take control of what you've got. We encourage you to focus on foreplay. Be sure to use plenty of lube too.
Find positions that feel good for both of you. We recommend ones where your partner has more control, such as on top.
When You're Less Endowed
If you constantly think, "is my penis big?", we recommend finding positions that let you go deep inside. Doggy style comes to mind.
For a thinner dick, you want to find positions that will be a tighter fit. Any position will do; just be sure your partner keeps their legs together.
For an opener, go for oral. When you're giving, you can't go wrong with a sex toy. Be sure to use your hands a lot too.
Try to find the G, A, or P spot.
When You're Average
When you have an average penis size, you shouldn't have much to concern yourself with. Again, communicate with your partner. Focus on positions and activities that both get a kick out of.
Don't be afraid to try new things either (with the consent of course). It's fun to experiment and experience your kinky side. You never know what you'll like if you don't try.
Partner in Crime
As they say, there is a lot of fish in the sea. Your partner plays a big role regardless of the penis length.
You want to find the right fit (pun intended). If you feel less than in your relationship, it could be you and not them. While this may be a tough pill to swallow at first, you're better off in the long run.
Talking openly and honestly about your dick size and any anxiety surrounding it should be a comfortable thing. You'll be amazed at how much better you feel when you have a safe space with your partner.
Get A-Head of the Game
We hope you learned something from our guide. Realize that penis and performance anxiety are normal things. Where does this stigma come from in the first place? It most likely comes from society and media for one.
If you're still wondering, "is my penis big?" there is hope for you my friend. At Phalogenics we have just the right all-natural penile enhancement program. Order now to achieve a bigger dick size in no time.
Target Keywords: is my penis big
PHALOGENICS This Simple System Grows Your Dick LEARN MORE