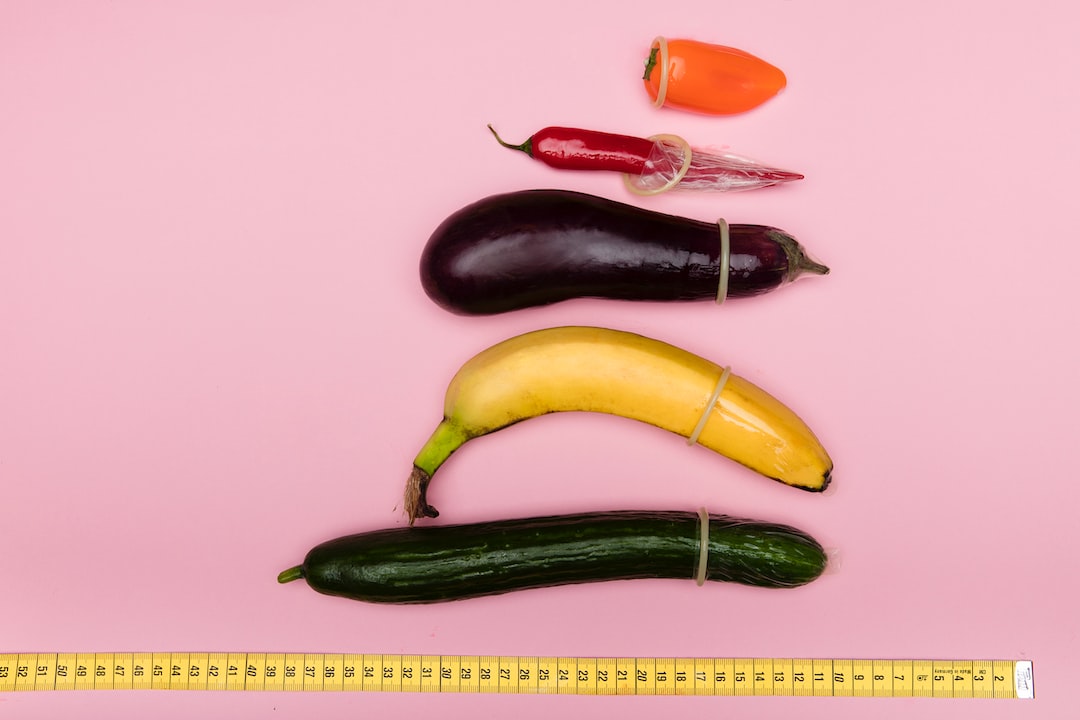 Do you ever wonder what women find most attractive in a man? Well, if you're talking about penis size, the answer might surprise you. For example, in one study, several women noted that size (both penis girth and length) mattered more in one-time partners than when they looked for long-term partners.
However, despite the long-running debate over whether length or girth is more desirable to women, there really is no right answer — it all comes down to personal preference. If you don't believe us, keep scrolling.
We're about to explore why penis size doesn't always matter and examine what factors can make a difference in the male anatomy. After all, it's not all about size when it comes to pleasing a woman. That said, if you want to learn about the average penis length and girth, we've got that information for you too.
What Is Penis Girth?
Penis girth measures a penis's width across its circumference at an erect state. This measurement gives a better idea of penis size than simply penis length, as different penis shapes and sizes can appear to be different "lengths" but have the same penis girth.
Moreover, knowing your penis girth can help you understand more about what kind of penis size and shape you have compared to others. While this might not be that big of a deal to you, it helps you understand how you measure up to others. It's also helpful in understanding what women look for regarding overall penis size.
Average Girth
The most recent studies show that the average penis girth is 9.31 cm when flaccid. That equals about 3.67 inches. The average penis grith when fully erect is 11.66 cm or roughly 4.59 in.
Remember that every man measures his penis differently, though. To accurately measure penis girth, you need to measure the thickest part of your penis. Typically, this is the very bottom of your shaft, but it might vary from person to person.
What Is Penish Length?
Penis length refers to the measurement from the base of the penis to its tip. Interestingly, penis size can vary significantly from one individual to another depending on a variety of factors such as genetic makeup and hormones.
Average Length
You've likely heard the magic number. Most people state that the average erect penis is about six inches long. However, real studies show that the average falls just short. According to a 2020 study, Healthline reports that the average penis length is between 5.1 and 5.5 inches.
Why's there such a big difference between the self-reported and actual average? 85% of men tend to overreport the size of their penis. Keep this in mind next time you talk numbers with your buddies or look for answers online.
Length vs. Girth: What Do Women Want?
You'll find a lot of studies online regarding this question, and most of them come up with the same answer. Penis girth is a lot more important than penis length. In fact, the most recent study shows that 8 out of 10 women prefer girth over length.
What's the deal here? Wouldn't a longer penis equal more pleasure? In most cases, no.
Women prefer penis girth over penis length because the thicker penis offers more pressure and stimulation to the walls of the vagina. With less space inside, a penis with more girth can cover more, ahem, area, thus resulting in better pleasure for both partners.
This is one of the many reasons why penis girth has become such an important factor for women regarding sexual satisfaction. While penis size isn't everything, having sufficient penis girth can provide a comfortable fit and cause pleasure-enhancing friction during intercourse.
How You Use It
More than penis size, women want a man confident in his sexual abilities. They're looking for an attentive, giving partner willing to be receptive to her physical cues. Instead of fretting over what equipment you have, take the energy and use it to focus on sexual skill and connectedness.
For most women, sexual satisfaction comes from spontaneous exploration, communication, and good vibes overall. It's not just about being confident with your body but also having the courage and sensitivity to ask what kind of sensations your partner likes, behaving responsibly, and using your imagination during the sexual experience.
So if you're ever wondering what she wants in bed, just be confident in yourself as a sexual partner and let your natural instincts lead the way!
How to Increase Your Penis Size
If you're not happy about your penis girth or length, there are some ways you can increase your size. The most popular exercise involves stretching. You may notice positive changes over time by firmly gripping the base of your penis and stretching it softly in an upward motion.
Another popular exercise is jelqing, which involves wrapping your fingers around the base of the penis while creating a milking motion up and down. This can increase blood flow to the area and increase both length and girth.
Lastly, you might try kegel exercises. They're becoming a popular way to strengthen your pelvic floor muscles, which can help lead to longer erections and even a larger penis size. They're easy to do, too. All you have to do is clench as if trying to stop yourself from peeing for 10 seconds and then relax for 10 seconds.
As you keep doing kegel exercises, your pelvic floor will become stronger and more toned, increasing blood flow when you get an erection. This is great if you want longer-lasting erections and a pumped-up penis with increased length and girth.
Phalogenics
Do you want to increase your penis girth and length naturally? Phalogenics is the go-to option for any man interested in increasing the size of their penis. The comprehensive plan comes with detailed instructions and exercise tips that are easy to follow; no need to be an expert here!
Get ready to enjoy sky-high confidence levels. We're here to help you refill your self-worth tank. Don't hesitate a second longer; get in touch today to learn more about this revolutionary program.
Target Keywords: Penis Girth
PHALOGENICS This Simple System Grows Your Dick LEARN MORE