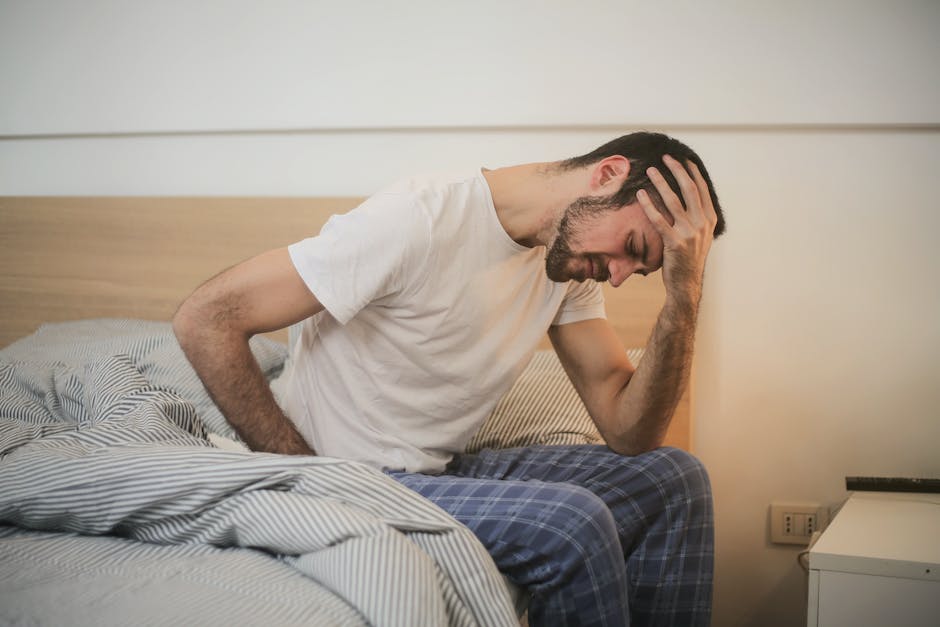 Are you experiencing penis pain? You aren't alone, even though it may seem difficult to talk about.
Many men experience some form of penis pain. Having painful ejaculations and erections is less than ideal. There are many causes of penis pain, and it's important to know what signs and symptoms to look for.
Knowing how to cure or fix these issues is also crucial. This guide is going to tell you everything you need to know about penis problems and how to reduce painful symptoms. Keep reading for all the information you need.
Urinary Tract Infection
Urinary tract infections happen when bacteria get into your urinary tract. This can include your bladder, kidneys, and urethra.
It can cause pain when you're urinating. People often report a feeling of burning and stinging pain. You may also feel the urge to go to the bathroom very often.
It's important that you contact a professional when you start noticing any of these symptoms. Drinking a lot can help reduce your pain, but it's vital that you get some medication in your system as fast as possible. If not treated properly, the infection can spread and get worse.
Sexually Transmitted Infection
Sexually transmitted infections or STIs are fairly common. Some are more severe than others, and there are a lot of different symptoms that you need to be on the lookout for. Discharge, blood in your urine, pain when urinating, and open ulcers are all normal symptoms but should all be addressed right away.
Many STIs are often treated with an antibiotic. A doctor is going to ask you questions about your symptoms and will likely do a urine test before they give you a prescription.
Penile Fracture
While the penis doesn't have bone, it can become fractured or broken. The tunica albuginea fills with blood during an erection, and if it sustains trauma, it can cause you a lot of pain and discomfort.
If the tunica albuginea does become fractured, you'll likely hear a popping noise, and you'll likely lose your erection. It may become swollen and bruised as well.
You'll likely need surgery to fix the issue, and if you wait too long, it could lead to permanent erectile dysfunction. Go to the ER as soon as you can if you believe you're fractured or broken your penis.
Peyronie's Disease
There are a lot of questions surrounding Peyronie's disease; it's not clear exactly what causes it. However, it's believed to be connected with scar tissue and plaque build-up caused by an autoimmune disease.
Scar tissue and plaque could also be a result of an injury or repeated trauma. Painful erections, a curve in the penis, lumps, and painful sex are the most common symptoms of Peyronie's disease.
Treatment isn't always required; it can go away on its own. However, oral medications and injectables can fix the problem. Radiation therapy can also reduce scar tissue and plaque build-up.
Priapism
Priapism is when an erection last more than four hours. Pain is also very common when it comes to priapism. The shaft of your penis will be hard, but the tip will be soft.
Medication is a common reason why priapism can occur. Sickle cell anemia is another cause.
The pressure in the penis will need to be released. A doctor will inject medication into the penis to help bring the oxygen back. If that doesn't work, blood may need to be removed from the penis, and as a last resort, surgery.
During an extended erection, the penis is deprived of oxygen, which can lead to permanent erectile dysfunction, so don't want to seek medical attention.
Penile Irritation
Keeping a healthy penis requires some work. You must always keep it clean. However, switching soaps or using new products can cause your penis to become irritated. Rashes, itchiness, and redness are not uncommon.
Cleaning too much, not enough, or using abrasive sponges or soaps may not seem like a big deal, but it can cause a few penis problems.
If you do start to notice an irritation, you can get an antihistamine or steroid cream, which can relieve discomfort fairly quickly.
Prostatitis
If you're having difficulty urinating, penis pain, or pelvic pain, then you may have prostatitis. This happens when your prostate gland is inflamed.
An untreated UTI or SDI can lead to this issue, which is why it's so important to get it checked out right out.
Prostatitis isn't necessarily caused by bacteria, it can also be chronic. It can also be caused if you've recently had a medical procedure that required a urinary catheter.
Prostatitis can be difficult to cure completely, but there are several different ways to reduce your symptoms. Dietary changes are often recommended first by professionals. If you've been diagnosed with prostatitis, you may want to consider reducing how much you drink alcohol and stop smoking.
Acupuncture and medications have also been known to help reduce symptoms and improve people's quality of life.
Penis Pain
Many men feel embarrassed and even hesitant to seek help. However, there is no reason to be embarrassed. Thousands of men experience the same thing.
As you can see, there are many potential problems that could be causing you discomfort. Waiting to address the issue could be detrimental. Your health and wellness are the most important thing, so don't put off reaching out to a healthcare professional if you're experiencing penis pain.
We have an excellent team of professionals ready to help you with any concerns you may have. Contact us here for more information about our penile enhancement program or to ask any questions. 
PHALOGENICS This Simple System Grows Your Dick LEARN MORE