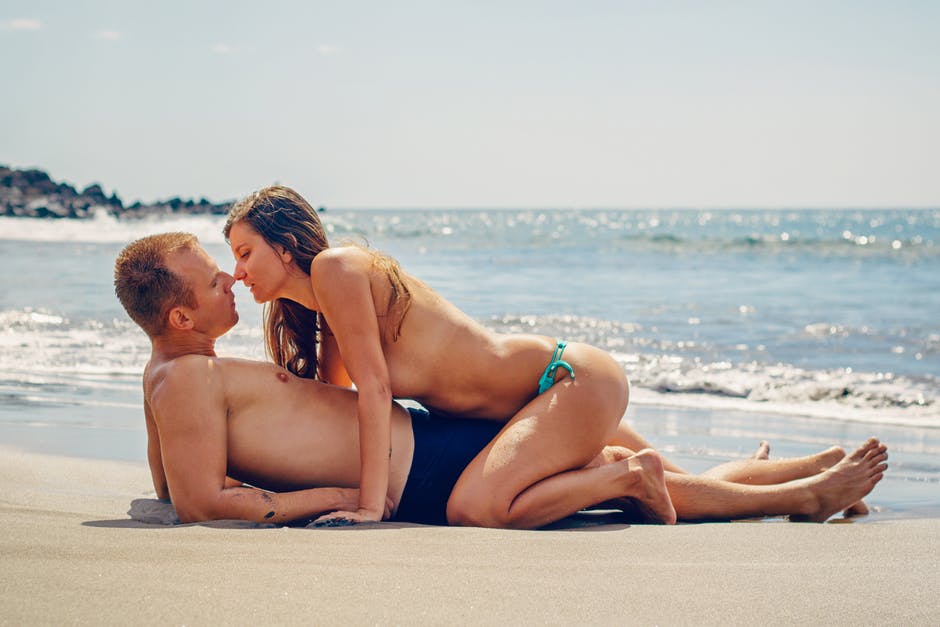 According to a recent survey, more than 70% of American adults wish they had spontaneous sex more often. If you're trying to figure out how to improve your sex life after 45, incorporating more spontaneous sex into it might be the key.
There are also many other steps you can take to provide yourself with a better sex life. Even though you might be inching your way toward 50, that is absolutely no excuse for not enjoying sex as much as you used to.
You might need to work hard at it with your partner to achieve a better sex life. But improved sex for men is possible at any age, even when you're well into your 40s.
Want to find out how to improve your sex life after 45 so that you're able to get more fulfillment out of what goes on in your bedroom? Here are some tips that should help you get the job done.
Tell Your Partner What You Like
When you were 25, you might have felt uncomfortable with the idea of sitting down with a partner to tell them what you like during sex. It isn't always easy to do this, especially if you think you might offend your partner in some way by suggesting that what they're doing now isn't working for you.
But now that you're 45, you shouldn't be shy about having a serious discussion with your partner about what you like during sex. You've probably had your fair share of deep discussions over time, and this will just be one more of them.
Your partner will appreciate you being so honest with them and will like the fact that they'll know what to do to help you have better sex. They might also open up to you and reveal some of the things that they like so that you're able to pleasure them more effectively.
Try New Things With Your Partner
If you've been with your partner for a long time now, you might be stuck in a rut when it comes to your sex life. It's very easy for long-time partners to start "going through the motions" when it comes to sex. They'll often use the same positions and the same overall approach to sex.
Why not switch things up? This is going to be one of the many keys to figuring out how to improve your sex life.
First and foremost, you and your partner should make it a point to try at least a few new sexual positions. You might find one or two that you both really like that will make sex more enjoyable for you.
You might also want to take things up a level by trying role-playing or by sharing your wildest fantasies with one another and then trying to act them out. It'll light a spark back up in your relationship as a whole.
You might even want to introduce sex toys into the bedroom and see which ones you and your partner enjoy. All of these things will help to open your eyes to new experiences in the bedroom.
Practice Penis Exercises on Your Own
As you get older, it isn't uncommon for your erections to begin to feel a little weaker than they used to. This might leave you feeling unsatisfied in the bedroom at times, and it might also impact your partner's ability to enjoy sex.
Fortunately, there are penis exercises that you can try to make your erections stronger again. You shouldn't be afraid to try out some sex exercises for men to get the blood flowing to your member again.
You might also want to give the all-natural penis enlargement program available through Phalogenics a try. It might be able to help you enhance the length and girth of your penis so that you're able to put forth better sexual performances from now on.
Discuss Sexual Health Issues With Your Doctor
Erectile dysfunction is something that has become very common among American men. Some studies have found that over half of all men will suffer from ED at some point in their lives.
If you suspect ED might be taking a toll on you and affecting your sex life, you should speak with your doctor about it. Otherwise, ED is going to continue to have a negative impact on your ability to have sex.
Some men struggle to come to terms with the fact that they're suffering from ED. But you should know that it's a perfectly normal thing. The sooner you're able to wrap your head around it, the sooner you'll be able to do something about it and get back to having great sex again.
Eliminate Bad Habits
By the time men reach the age of 45, many of them have developed bad habits throughout their lives that can affect their sex life. For instance, some of them smoke cigarettes, while others eat too much junk food.
You might not think these kinds of bad habits will have anything to do with your sex life, but they can impact it more than you might like. They can make it difficult for you to form strong connections with your partner in some cases, and they can also make it downright impossible to perform well in the bedroom.
Here are several things you can do to get rid of bad habits:
Start going to bed earlier and getting enough sleep at night
Begin eating a more balanced diet
Cut things like alcohol, cigarettes, recreational drugs, etc. out of your life
Make it your mission to get the recommended amount of exercise
Spend time working on any mental health issues you might have
By doing these types of things, you'll be able to improve your health by leaps and bounds. You'll also be able to start having better sex than you're having now because of your commitment to health.
Set Aside Time for Sex
Is your sex life suffering right now simply because you have too many things going on in your life? It's easy to make the excuse that you're too busy for sex or, at the very least, too busy to put any effort into figuring out how to improve your sex life.
Sex might not seem like it should be one of your top priorities. But it certainly should be! Maintaining an active sex life with your partner can pull you closer, reduce your stress levels, and bring you more happiness than many of the other things you're busy doing these days.
It's why you and your partner should always set aside more than enough time for sex. Even if that means scheduling sex for certain nights during the week, it'll be well worth the effort on your part.
Make Foreplay a Much Bigger Priority
When you were a much younger man, a few minutes of kissing and caressing your partner might have been all the foreplay either of you needed. But now that you're a little older, you should take advantage of foreplay more and use it to get both you and your partner more in the mood when it's time to have sex.
Foreplay will give you and your partner a chance to get warmed up before you have sex. It'll also provide each of you with an opportunity to try different things to excite the other person.
Use Your Experience to Your Advantage
As a 45-year-old man, you have likely experienced many things in the bedroom at this point. You shouldn't hesitate to lean on your experience early and often so that both you and your partner are able to enjoy sex more.
The experience that you have should make you feel more confident when you're having sex. It should also provide you with insight into the types of things that you can do to help satisfy your partner.
You might even know what not to do in the bedroom because of some bad experiences you've had in the past. You should use all your cumulative experiences to your benefit so that you're able to enjoy better sex well into your 40s and 50s.
Let Us Show You How to Improve Your Sex Life at 45
Have you been trying to figure out how to improve your sex life for quite some time now? It might not always be as easy as just trying a new position or attempting to live out a fantasy.
You might also need to put penis exercises to the test or try a penis enhancement program to work on yourself physically. Phalogenics can help you do this.
Touch base with us today to learn more about our penile enhancement program and how it works.
Target Keywords: how to improve your sex life
PHALOGENICS This Simple System Grows Your Dick LEARN MORE