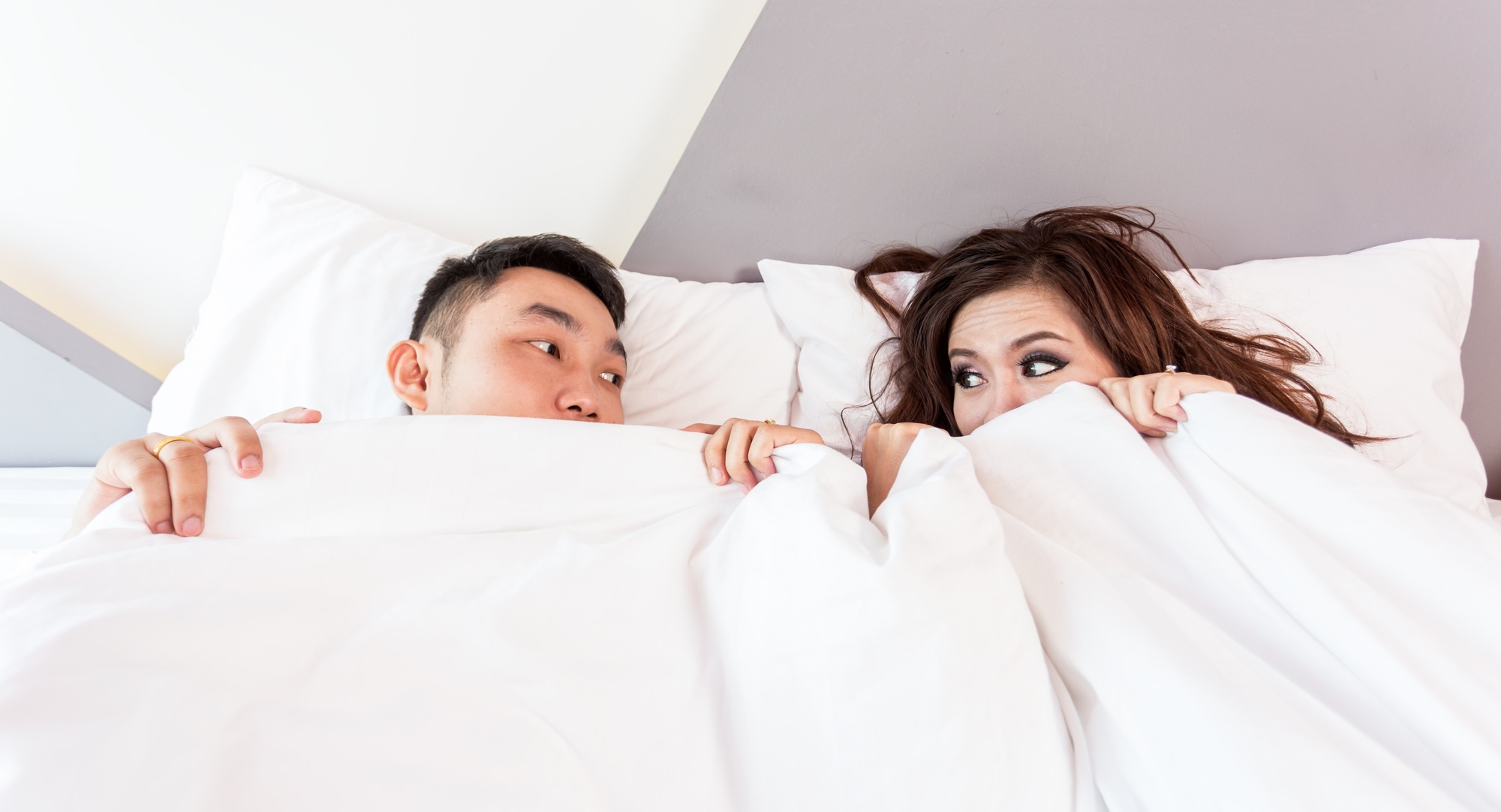 Based on various studies, 45% of men desire a larger penis, even when they have an average-sized one. As a result, they are willing to go the extra mile to get what they want. One of the options at their disposal is penis enlargement surgery.
Currently, there are various types of surgery for penis enlargement. These procedures involve fat transfer surgery, prosthetic implants, and severing ligaments in the penis. While their goal is to make the penis appear bigger, they have certain benefits and drawbacks.
Below, you'll find the pros and cons of this medical procedure. Here's what you should know:
Penis Enlargement Surgery: An Overview
The actual reasons some men undergo penis enlargement surgery are diverse. Some consider it due to self-image or self-esteem issues, while others pursue it for sexual satisfaction.
Either way, the Urology Care Foundation recommends surgery for people with micropenis. Basically, a micropenis is a penis that measures 2.9 inches (7.5 centimeters) or below when erect. Other conditions that require this procedure include a buried penis, where the penis becomes hidden inside the skin folds of the scrotum, thighs, or belly.
People with a buried penis or a micropenis may seek surgery for various reasons. These reasons include gaining the ability to have penetrative sex and urinate standing up.
Like any surgery, the doctor will ask you several questions to see if you qualify. They'll want to know whether you are healthy enough or psychologically fit. You also need to confirm that you understand the potential risks.
It's advisable not to rely on misleading "before and after" pictures before surgery. This way, you'll have minimal expectations.
Your provider will advise you on the next steps after surgery. And the procedure you underwent will determine your recovery period.
Potential Benefits of Penis Enlargement Surgery
At best, a surgery that involves penis enlargement may lead to a slight increase in penis girth. It may also make the non-erect penis appear longer. Here's a breakdown of the potential benefits of this procedure:
Improved Self-Image
The procedure may make some men feel more comfortable with their bodies. In particular, they may believe that their penis is in line with society's expectations. They may also feel like their genitalia is aesthetically pleasing.
For men with penile dysmorphic disorder (PDD), surgery may help improve their self-image. It's because they initially worried about the size of their genitalia.
Either way, these benefits are subjective. There's little research on whether enlarging the penis through surgery can improve self-image.
Boost in Self-Esteem
Self-esteem is among the main reasons some men choose to undergo this surgical procedure. In this case, their goal is to feel that they are appealing to their sexual partners.
Penis size taps into the sense of self of some men. It's still a big issue no matter what they are going through in their lives.
The exact causes of low self-esteem related to penis size vary. They include buying into the narrative that pornography portrays and an unsatisfied sex life.
Going for surgery may help improve their self-confidence. It may work for those who feel self-conscious or inadequate about their penis sizes.
But relying on penis enlargement surgery for self-esteem is a bad idea. The outcomes of the procedure may vary, leaving one with fragile self-confidence.
Slight Improvement in Sexual Performance
For men with a micropenis or buried penis, surgery may help improve sexual performance. It might help make penetrative sex much more possible. Some men will feel more confident about their sexual performance and abilities. In turn, they may have happier sex lives.
Having a micropenis or buried penis doesn't prevent men from getting erections or orgasms. But these conditions may get in the way when you want to try different sex positions.
It is also quite difficult to satisfy your sexual partner with a very tiny penis. A man with a tinier penis may need to do more to stimulate their partner during penetrative sex. So, going for surgery can help fix the problem at some point.
Positive Effects on Sexual Satisfaction
Sexual satisfaction is usually a big deal for many men regardless of the size of their manhood. And for men with small penises, attaining sexual pleasure may prove difficult.
A slightly longer erect penis may make penetrative sex more enjoyable. It may have this effect on both the man and their sexual partner.
After consulting with a sex expert, some men may choose to undergo surgery to feel more pleasure from sex. And if everything goes well, their sex lives may change for the better.
Drawbacks of Penis Enlargement Surgery
While penis enlargement surgery may have some benefits, there's no guarantee for its effectiveness. The procedure may carry various drawbacks that you should know. Discussed below are these drawbacks in detail:
Risk of Complications
Like any surgical procedure, surgery involving penis enlargement may lead to certain complications. Every step of the procedure carries some risks as well as potential side effects.
Complications from surgery may include loss of sensation, scarring, and infection. Though rare, it may cause amputation or permanent disfigurement of the penis. Other adverse effects include sexual dysfunction, non-healing wounds, severe shortening, and penile deformity.
After undergoing surgery, you may experience bruising along the penis and at the operation site. You may also experience changes in the penis shape, bleeding at the incision, and swelling. And if you try having an erection or sex, you may feel pain or not have any sensation on the penis.
At times, the complications of this procedure may not heal. You may also have heart rhythm problems or allergic reactions to the general anesthetic. Consider a natural alternative like penis enlargement exercise, which carries fewer risks of complications.
High Out-of-Pocket Costs
Currently, the only FDA-approved surgery that involves penis enlargement is Penuma. The FDA cleared this device only for cosmetic enhancement. But having it inserted in your body will cost a huge chunk of money.
The Penuma implant is a soft silicone implant that helps improve the appearance of the penis. Doctors usually recommend it for men with inadequate girth, mild penile indentation deformities, and a retractile penis.
The implant looks and feels natural and will remain in the penis permanently.
Expect to spend up to $15,000 to undergo this procedure. Since there are no insurance policies covering Penuma, it's quite expensive to seek it.
Talk to a counselor or health care provider if you feel unhappy about your penis size. Other than recommending surgery, the specialist will help you explore natural options. Natural alternatives like penis exercises or penis girth exercises cost way less than surgery.
Limited Results
Surgeries to thicken or lengthen the penis often have mixed results. It's not yet clear whether they are effective or can improve satisfaction in patients.
Some cosmetic surgeons offer penis enlargement using different methods.
And since most of their techniques are yet to get FDA approval, they have certain consequences. Patients should consider these techniques experimental and lower their expectations.
The most used technique involves cutting a ligament that joins the penis to the pubic bone. Studies on whether this procedure works are insignificant. But from a clinical point of view, cutting the ligament may lead to an unstable erect penis.
Generally, there's no guarantee that you'll attain the desired look and feel of your penis. At times, you may get dissatisfying or disappointing results. Some providers even overhype the results of their techniques just to take your money.
If extra belly fat is making your penis appear shorter than it is, get in shape. Exercising can make you feel and look healthy. It can also improve your endurance and strength during intercourse.
Sexual Dysfunction
Undergoing surgery to enlarge your penis may result in sexual dysfunction. The condition affects the ability to maintain or get an erection. It may also make it difficult to attain an orgasm.
Some patients end up with wounds that don't heal and an unusual curving of the penis. These complications interfere with sexual function. Ultimately, you may end up having dissatisfying sexual experiences and low self-esteem related to sexual performance.
So, before you consider surgery, you need to look into some operative requirements. For instance, only circumcised men can get silicone implants in the penis. Those who aren't will need to do so before proceeding.
You should also communicate with your partner about sexual preferences. Once you agree on something that works, you may change your mind about going for surgery. Even more, you won't have to experience sexual dysfunction that may come with the procedure.
Need a Natural Alternative to Penis Enlargement Surgery?
If your penis size doesn't look the way you desire and you are considering penis enlargement surgery, take time to think about the outcomes. You should also set clear expectations about the procedure to avoid disappointment or dissatisfaction. And if the procedure isn't suitable for your problem, explore natural alternatives.
Count on Phalogenics for scientifically proven and natural penis enlargement techniques. The techniques covered in video tutorials are easy to follow. Order the All Natural Penile Enhancement Program today to get yourself started.
Target Keywords: penis enlargement surgery
PHALOGENICS This Simple System Grows Your Dick LEARN MORE