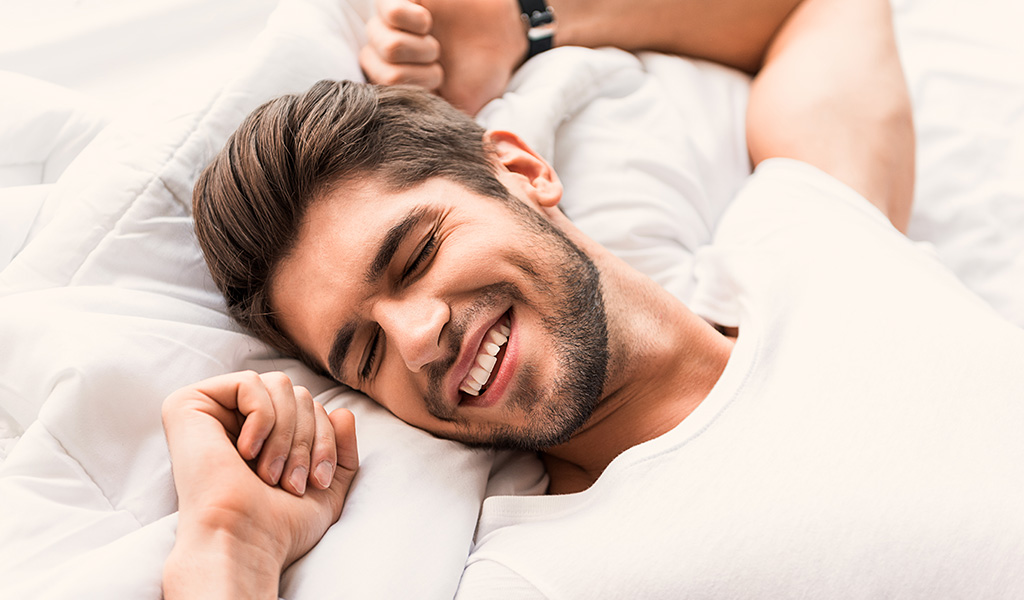 Lots of parents tell their kids that it's bad for them to masturbate. But we all know just how far that attempt to ban self pleasure gets…and it's not too far. Fortunately, science suggests that masturbation is good for us! Especially if you're not exactly adding notches to your bed post every night like you want to be.
Why Masturbation Is Good for You
As men grow older, their chances of experiencing erectile dysfunction increases. It can become harder to, well, get hard the way that you used to. While there is no single cause of ED, there is one way that you can help to protect your dick: use it more often.

When you get hard, you are essentially working out your penis. Your penis is a muscle, and just like every other muscle in your body, it is going to work better when it's worked out more often.

As you get excited, blood rushes to your penis. This blood carries essential nutrients for your penis to stay healthy, like oxygen.

And some scary stuff can happen if you don't get hard often enough. In some circumstances, an underutilized penis can actually shrink by 1 to 2 centimeters!

This shrinkage isn't something that tends to happen to healthy men, but it still proves the point that men need to get hard to keep their members healthy!

So, what is it that can cause your penis to shrink? Medical conditions that harm the blood vessels and nerves that service your penis, such as diabetes, can lead to a lack of blood flow and the resulting penis shrinking act.

If you aren't able to have sex or masturbate, it's still important to get blood to flow into your penis. This is one time when vacuum penis pumps can really help. They allow a rush of blood to drench the penis in all of the nutrients that it needs.

And for those whose penis works just fine, just keep using it! Sex and self pleasure can do wonders to keep your penis working into old age.

You can even use masturbation as a tool to move closer to sex god status. How? By practicing lasting longer during masturbation, you boost how long you can last when it's time for the real deal.

Another thing that can move you closer to sex god status? A bigger dick. There is a reason that male porn stars are often loaded down below without such a pretty face…it's the penis that women want.

Exercise can help you grow the size of your penis! Not simply masturbation, or most of us would be growing every day like Pinocchio, but a doctor-backed exercise and stretching program designed to boost the length and girth of your penis. If you could use an extra 3 inches in the bedroom, click here to learn more.

PHALOGENICS This Simple System Grows Your Dick LEARN MORE