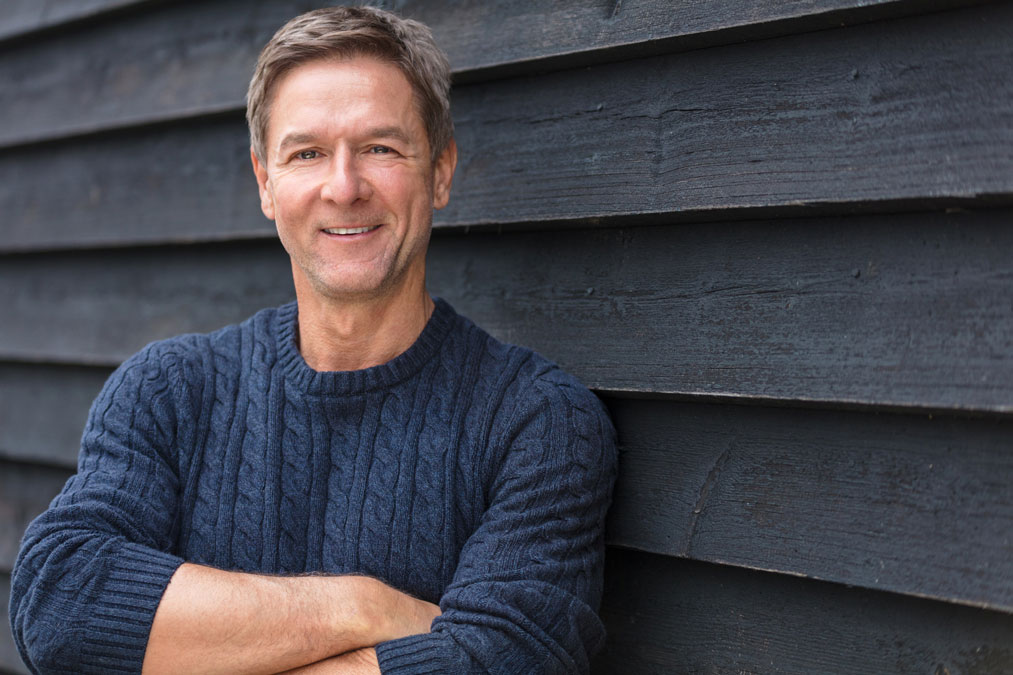 When researching various male enhancement techniques, it's important to be able to distinguish facts from myths. Learn more about 9 common misconceptions here.
It seems like lately, there's a lot of myths about how male enhancement works. We'd like to take the time to debunk some of them!
Myth 1: Male enhancement is a scam.
This is probably the most common one, and we understand it.
After so many spam emails claiming to give you the "big secret" to getting a bigger penis, it's easy to think that it's all a big joke.
But just because some things are a scam doesn't mean everything is! There are, in fact, some male enhancement programs that are perfectly legitimate. Not all programs are spam cluttering your inbox.
In general, the biggest thing you have to worry about is people who say that this next myth is true …
Myth 2: Any method works right away.
Yes, we'd all secretly like to believe in the emails that tell us that we can have a bigger penis in minutes, but that's just not true.
The fact is, like anything in life, if you want a bigger penis, you have to work for it.
Your body isn't going to just change overnight. You're going to have to be persistent if you want to see results.
However, just because it is hard doesn't mean it's not worth it! If you want a bigger penis, you should put in the effort.
Myth 3: Wanting a bigger penis is wrong.
When men say they want a bigger penis, they're often brushed off. "You're being too hard on yourself," they say, "You should like your body for what it is."
That's perfectly true, but if you want to change your body, who should stop you? No one.
We like to think of male enhancement like losing weight. No one should make you feel obligated to do it, as long as you're healthy and happy. But if doing it will make you feel more comfortable, why should anyone else have a say?
Myth 4: Male enhancement is just about making the penis larger.
Male enhancement is like working out in another way: it's about building strength.
Basically, you need to start thinking about the penis as a muscle. And, like any muscle, it can be built up and made bigger over time.
This is the theory behind our male enhancement program, which is based on exercises that will make the penis bigger and stronger than before.
This is what will really give a penis a larger look. There is no magic cure that can fix things, it's just hard work like anything else.
Myth 5: There's nothing scientific about male enhancement.
It's easy to laugh at these theories as something to roll eyes at. Everyone wants to make fun of "insecure guys" who would "do anything" for a bigger penis.
But in actually, there have been scientific studies showing that natural penis enlargement is perfectly healthy and fine.
The medical community agrees that while surgeries can be risky, that doesn't mean that there's no hope.
Men shouldn't feel as though they are being stupid or insecure because there's plenty of science backing the use of natural penis enhancement. It's totally fine.
Myth 6: Testosterone is the only way to get a bigger penis.
Testosterone is the primary male sex hormone. It makes sense that most people would equate that with a larger penis.
But, in fact, testosterone doesn't really have a lot to do with your penis size. That's something that's decided before puberty.
So if you're looking to get a testosterone boost in order to change your penis size, think again. That isn't the right way to go about doing things.
Instead, find something based on fact and science, so that you know you can trust it.
Myth 7: You need surgery to get a permanently bigger penis.
A lot of men think that there are two options: surgery or taking a pill for the rest of their lives.
But as we stated before, these pills are often dangerous and come with unintended side-effects. We definitely don't recommend it.
There are much safer methods to get a penis that's permanently larger — methods like our exercise program.
You should not look to medical intervention to change your penis size. This can wind up doing more harm than good. It can even hurt your sex life if there are any complications. We'd avoid this one.
Myth 8: The only option is a pill.
So, now that we've ruled out surgery, there's only the pill, right?
Again, no. Male enhancement doesn't have to be something that's medically induced. Programs like ours are all natural.
There are so many more options that people aren't considering. Natural options take more work than a "magic" pill, but they often wind up being much more effective.
The next time you think about penis enlargement, make sure that you understand that there are plenty of options available to you.
Pills are not the only way to get a larger penis.
Myth 9: Penis enlargement can't happen naturally.
If you've been reading this article for this long, you already know our stance on this particular myth.
You see, this doesn't have to be something unnatural or strange. It doesn't have to be dangerous. And it definitely doesn't have to be a scam that winds up doing nothing.
Instead, it can be something that is perfectly natural. There are completely natural ways to make your penis larger if you bother to look for them.
Often, natural remedies like ours wind up being more effective, or at the very least, they're safer.
Want more information?
Now that you know the myths, you're probably interested in what our program can do for you.
Well, we'd be more than happy to show you. Our exercises are guaranteed to give you results without risky pumps and pills.
In fact, we're so sure that you'll like what you see, we're willing to give you 60 days on our program, or your money back.
So what do you have to lose? If you're looking to change your penis size, we can help.
Check out our videos today to make a change.
PHALOGENICS This Simple System Grows Your Dick LEARN MORE