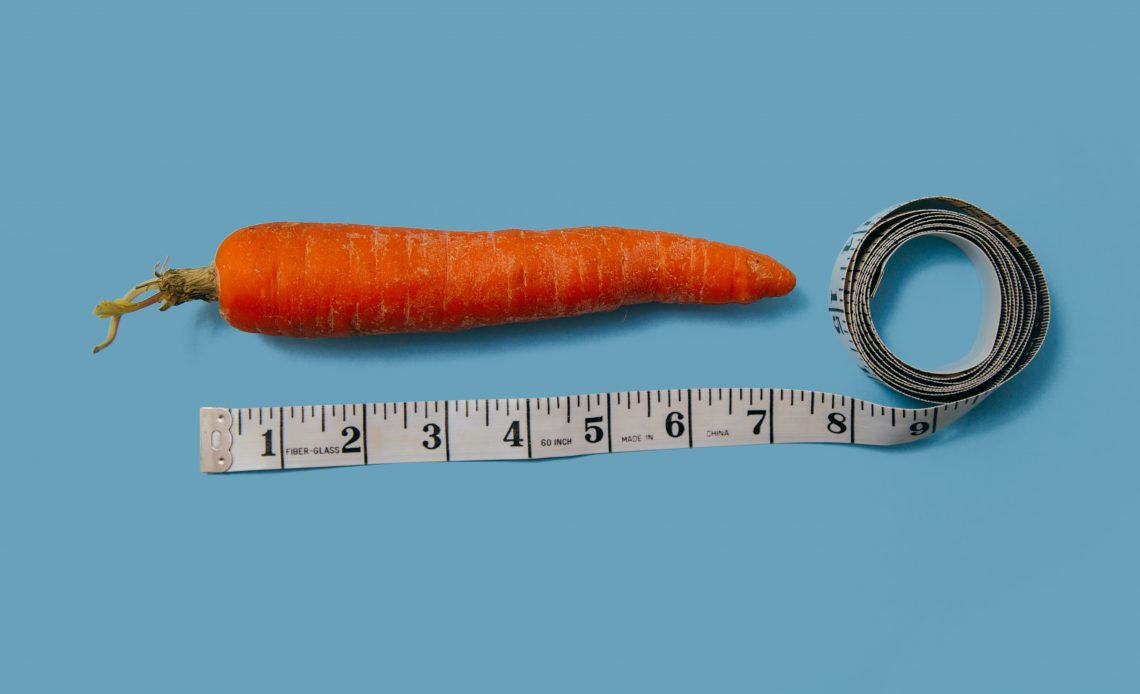 Let's face it—most men would like a few extra inches down below. Most women prefer a well-endowed man, so it's a pretty nice feature when you're single and trying to attract a member of the finer sex.
The good news? There are ways to boost your size. But most of these are temporary, expensive, or not exactly without risks.
That's why we wanted to share with our readers which male enhancement strategies work and which ones you should avoid.
The Efficacy of Male Enhancement Strategies
We've broken down the most popular methods for a bigger erection. Find out how effective they are, along with other pros and cons.
1. Penile Enlargement Surgery
The Penuma silicone implant is the only FDA-approved surgery to add inches to penis size. For a steep price tag of $15,000, a man can gain between 1.5" and 2.5" in erect length and girth.
Pros:
81% of men report satisfying results
The results are permanent
Men may experience added inches to both their length and girth
Cons:
19% of men are dissatisfied with the results, and there is no refund
You must be circumcised to undergo Penuma surgery
At around $15,000, it's expensive
There are risks to long-term penis health and function
You must abstain from sex and masturbation for six weeks after surgery
2. Penis Pumps
Penis pumps are hands-down one of the best methods for short-term size enhancements. Some users add inches to their erect size, but it takes time for the penile tissue to expand that much safely.
Pros:
The results are immediate
There's the potential to add inches to your erect size
The vacuum pump isn't too expensive
It's a relatively safe method when used as directed
The pump can help people with erectile dysfunction get an erection
Cons:
The results are temporary
The pump itself is an embarrassing gadget
It takes time to pump and can ruin the mood—particularly if you're with a new partner
There is a risk of bruising and other injuries, especially for beginners
3. Supplements and Pharmaceuticals
Certain pills help you get long, hard erections. These include prescription pills like Viagra and Cialis and the all-natural supplement horny goat weed (also known as herbal Viagra). While the size-enhancing benefits are small, these pills are pretty reliable for reaching your maximum potential.
Pros:
These pills encourage long-lasting erections
The results are immediate
Cons:
There are multiple risks and side effects
The size-enhancing benefits are modest
You need a prescription for the most effective pills
Men with certain health problems should not use these products
4. Stretches and Exercises
Many people don't realize that it's possible to permanently add inches to penis length and girth with the right exercise program. The penis is a muscle, and its tissue is capable of growth. But be sure to use a doctor-formulated exercise plan like Phalogenics—penile tissue isn't the same as other muscles and requires a tailored approach.
Pros:
It's the safest penis enhancement strategy
Potential for permanent results
Up to 2.5" increase in erect length and girth
Easy and affordable
No embarrassing gadgets or pills
Cons:
Requires a specifically formulated plan
Takes regular commitment for months in a row
May cause bruising or damage when done incorrectly
Final Thoughts
The idea that you have no control over penis size is a myth. From temporary increases with pumps and pills to long-term enhancement with exercises or surgery, there are many ways to become the man you want to be.
A specifically formulated stretching and exercise routine is the most affordable and safest strategy for long-term results. With Phalogenics, you receive the only doctor-formulated plan guaranteed to add inches to your erect size. Click here to find out more about Phalogenics.
PHALOGENICS This Simple System Grows Your Dick LEARN MORE