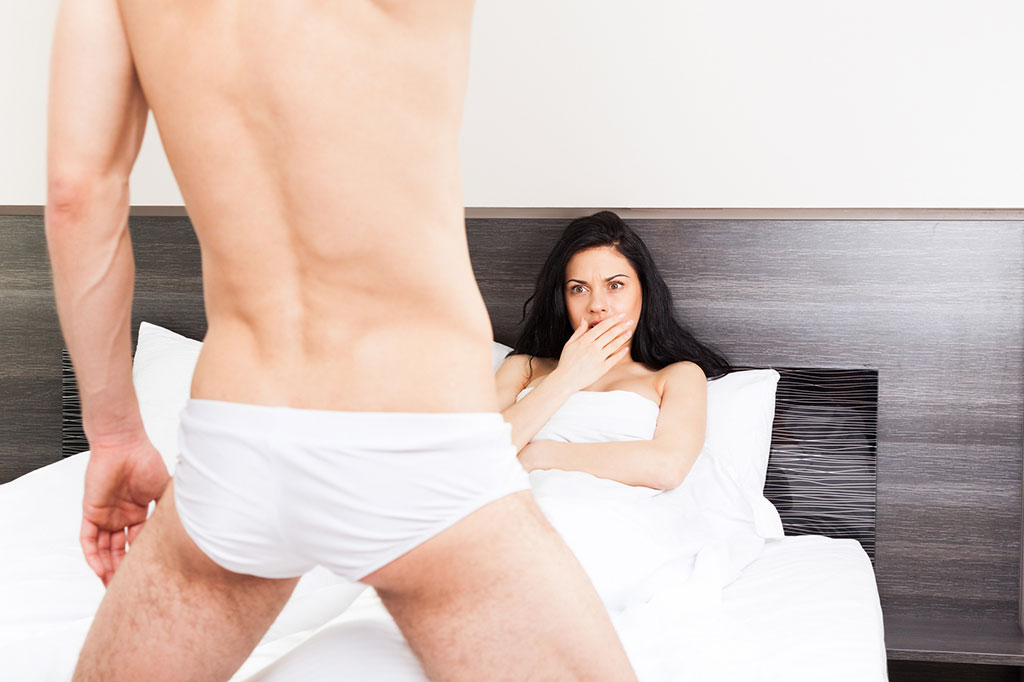 The age old question: does size matter in the bedroom? Yes. Some claim it's not the size of the wave, but the motion of the ocean. Here are the facts:
Are you worried about the size of your penis? It's a common worry amongst men.
Don't worry, you're not alone. It's quite common to be concerned about the size of your Johnson. 'Is it big enough?' is a question men ask themselves. Other insights on size include the 'perfect' length and width.
But the age old question does ring true: size does matter in the bedroom. But the results may be different than you think. If anything, all women have different preferences.
So, does size matter? Read this guide and find out why size matters and the 'perfect' size that gives women the most pleasure.
Length is Climatic
Research has found more women climax with longer penises. But that doesn't mean men with shorter penises can't make a woman orgasm.
Women have four erogenous zones: the clitoris, the G spot, the A spot, and the U spot. Two zones are located on her vulva (clitoris and U spot) and two are located inside of the vagina (G spot and A spot).
Most know the G spot — this mystical spot that gives women the orgasm of their dreams. But the spot isn't very mystical.
It's located between one-two inches up her vaginal wall. The average erect penis is five inches in length and the smallest is three inches in length. So, there should be no issue stimulating this spot.
But there's another inner erogenous zone most don't discuss: the A spot. This is another nerve-ending fueled and orgasm-producing spot. But it might be harder to find unless you have a longer penis.
The A spot is located on the anterior wall of the vaginal canal, way above its G spot companion.
In other words, the A spot is far up in the vagina. The A spot is located around the cervix, where the vagina starts to move upwards.
The women who prefer longer penises stated the stimulation was far more intense than with men who have shorter penises.
The reason for the increased stimulation may be because of hitting both G and A spots, as opposed to only the G spot.
In this example, does size matter? You can easily reach the G spot and A spot during foreplay.
Women Have Different Size Preferences for Relationships and One-Nighters
Men approach their hook-up girls differently than their long-term relationship girls. And women have the same preference for men. But rather than focusing on the 'guy you can take home to mom,' women focus on penis size.
When it comes to a long-term relationship, women are more fond of smaller penises. But for hook-ups, does size matter? Yes, it does, and they like them big.
It could be personal preference. But it's also science.
This study was conducted by the University of New Mexico and the University of California. 75 women, between the ages of 18 and 65, were given 33 different penis models to choose from (painted blue to deter racial biases).
And the results are in: for a boyfriend, women prefer a 6.3-inch penis in length and a 4.8-inch penis in girth. But for a hook-up, women prefer a 6.4-inch penis in length and a 5-inch penis in girth.
While the hook-up guy is larger, they are barely larger than the ideal boyfriend penis. But more women do prefer larger penis when hooking up as opposed to a smaller penis.
It's a pretty weird preference, but most women equate a larger penis to being adventurous or just being aroused.
Unlike a lot of men, women develop higher standards during a hook-up than in a relationship. They want to act out their fantasies, and these fantasies usually involve a larger penis.
This means they only see the overly hung, Channing Tatum dream man as a one-nighter and an average guy as their potential husband.
If You're Small — Don't Fear
You must already have the 'does size matter?' question already answered. But keep reading.
These statistics seem overwhelming, but most women won't have an issue with a smaller-than-average penis. Actually, only half of women state penis size is even an issue.
If you have what is called a 'micro-penis' (about two inches erected) and a woman consents to have sex with you, focus on the oral.
A third of women can climax from oral sex alone, and you would be surprised how much it's easier for a woman to orgasm during oral sex than vaginal penetration.
Are you still insecure?
Referring to the University of New Mexico and California study, only 20% of the women in the study stated they left a man due to the fact that he had a small penis. Most women state they encounter a small penis and usually don't mind.
Larger-Than-Average Men: Don't Forget Technique
Another sex myth: the larger the penis, the less he has to do in bed. He's packing a hefty Johnson and women drool over it.
This is far from reality. And it has nothing to do with the penis — women have no issue being sexually involved with a man who packs a lot of heat. But there are other facts to consider.
Just because you have a large penis doesn't mean you need to ignore technique and communication.
The biggest deal breaker for a woman is if you're respectful, you experiment, and you listen to her. If she wants you to do a certain position or use a certain technique, you better perform the way she wants.
Most women also complain guys with naturally larger penises are cocky and rude. They develop egos and believe they can achieve and please any women they want.
Hey, no woman will complain about a larger-than-average penis. But they won't appreciate being disrespected. Treat her well while using that gift to give her pleasure.
Does Size Matter?
The ladies have answered. Women love the experience of a larger-than-average penis.
But technique matters just as much as size. Whether you have a micro-penis or pack a large box, remember to use technique and respect any preferences she has in bed.
So size does matter, but other aspects matter when giving a woman sexual pleasure.
Do you still think your penis is too small? We can help you out.
Keyword(s): does size matter
PHALOGENICS This Simple System Grows Your Dick LEARN MORE