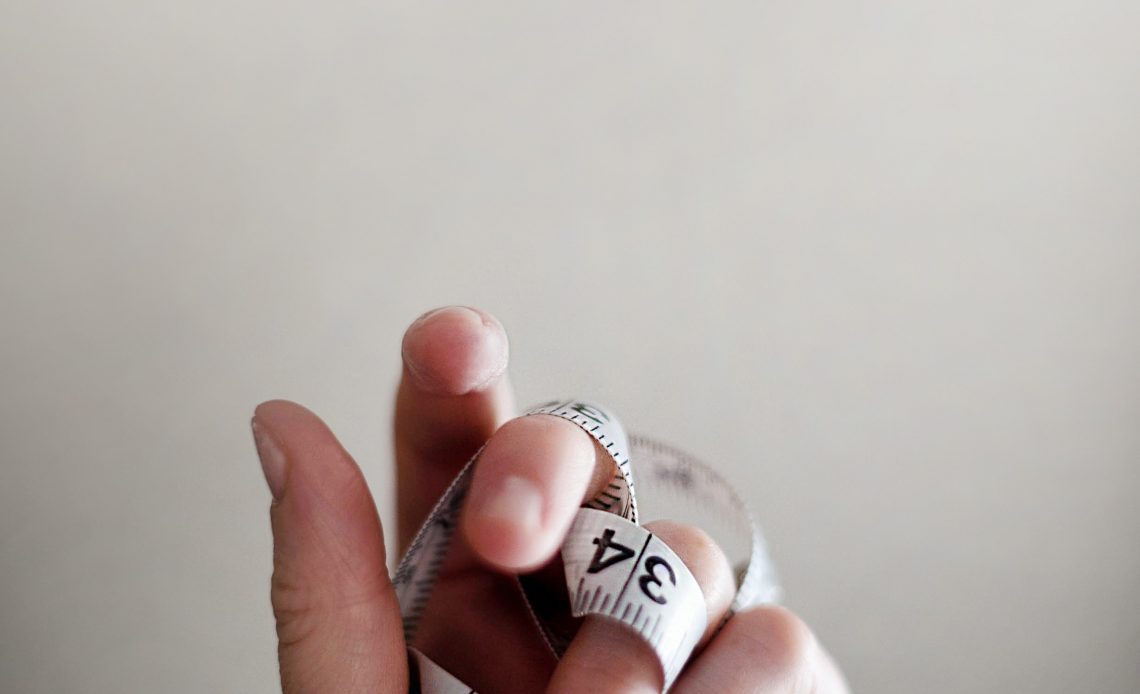 When you're a man, bigger is better. Men who are tall, strong, and boast large love organs are considered more manly than their counterparts.
This begs the question, what makes some men sprout anacondas and other garter snakes? It's not as simple as what you're born with, although that undoubtedly plays a role.
For all of the men out there who wonder if it's their fault that they have a small penis, here's what you need to know about what determines the size of your package.
Hint: it's not only genetics.
The Obvious Factor: Heredity
Your parents are largely to thank—or blame, as the case may be—for your package. Penis size is a largely heritable trait, meaning you inherit it from your parents.
Both your mother and your father contribute genes that play a huge role in determining how big your dick it. This doesn't mean that if your father's penis is small, yours will be too. Genetics are more complicated than that.
The genetic component of penis size you have zero control over. So, it's important to know genes are involved, but you really don't need to worry about that part.
As luck would have it, there are other factors that you can influence.
It's Not All Genetics
As with most traits, your final penis size depends on a complicated interaction between your environment, lifestyle, and genetics.
It's not as simple as whether or not you masturbate. Any stories you've heard about self-pleasure making you bigger or smaller are old wive's tales.
But how you live does change what you end up packing down there long-term.
For instance, poor nutrition stunts development. Early nutrition, such as that before you were born and during your first few years, are the biggest factors here. Insufficient nutrition harms your height, intelligence, and penis size.
But there are other factors, too, that matter.
Every day, we're exposed to toxic compounds. Pesticides in food, impurities in drinking water, air pollution, and harmful compounds found in plastics are just a few of the factors that doom your dick.
This begs the question, how do these harmful compounds decrease penis size?
It's all rather complicated. In essence, your environment influences your hormones. Sex hormones like testosterone and estrogen are huge players in determining how big your penis grows.
Plastics, pesticides, and toxic compounds found in products with synthetic scents have the power to change the hormones in your body. So, when you were young and eating processed food packaged in plastic, you weren't doing your penis any favors.
What Can You Do To Reach Your Maximum Potential?
Penis growth tapers out in your late teens. The best course of action depends on your age.
If you're younger than 20, you might be able to help your dick grow larger by living a healthy lifestyle. Eating organic foods, eliminating plastic food containers and water bottles, and using natural products at home support healthy hormones.
When your hormones are good, so are your chances of reaching your maximum genetic potential.
But let's be honest. How many teens are going to live a healthy lifestyle? It's a lot of work, and it's not exactly cheap. Have you ever stepped foot into a Whole Foods?
Luckily, it's never too late to become the many you've always wanted to be, without all of the expensive organic food.
Screw Genetics—You Do Have Control
Most of us weren't gifted with 8" dicks. If you want to be bigger, you have to take matters into your own hands.
Contrary to popular opinion, you can increase your penis size—without the need for surgery or embarrassing gadgets. All you need is the right exercise plan and your own two hands.
When you follow the Phalogenics male enhancement program, you're guaranteed to get a longer, thicker erection. And Phalogenics is much safer—and cheaper—than surgery. Find out more about the only plan that can change your sex life pemanently.
PHALOGENICS This Simple System Grows Your Dick LEARN MORE