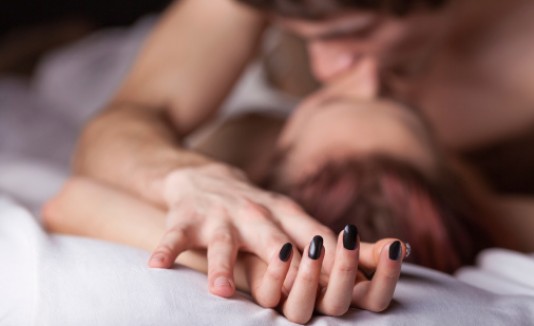 There's probably nothing more embarrassing than a new lover discovering a penis pump. The elongated tube with the pumping device is pretty hard to cover up and pretend it's something else.

Even Austin Powers wanted to keep his penis pumping habits secret. In front of an attractive FBI agent, he persisted that he had no idea what a penis enlarger pump was, and that, "this sort of thing ain't my bag, baby."
But penis pumps have come a long way over the decades. While they aren't the answer for boosting penis size permanently, they can help you safely achieve a longer, harder erection. And this isn't the only proven benefit of the trusty old penis pump.
Penis Pumps DO Work—Just Not for a Bigger Dick
Erections may seem like a sort of magic trick. One moment there's almost nothing there, and the next there is a long, hard erection. But all erections are caused by blood flow into the penis. Enough blood and the penis becomes engorged and ready-to-go.

Men who struggle with erectile dysfunction have trouble getting and maintaining an erection. And it's not only older men who suffer from ED. Young men, too, can have difficulty with sexual performance.

Penis pumps are one of the safest, fastest, and cheapest ways to get an erection on command. Penis pumps work by sealing the penis in a tube and forcing blood to flow into it. When pumps are used with a restricting cock ring, many men with ED can get and maintain an erection.
Even men who don't have ED can benefit from a penis pump. By pumping in a bit more blood than would happen naturally, you can get a harder, longer, thicker erection. Just be careful not to overdo it…and understand that this extra size will quickly disappear once your erection goes down.
Can't a Penis Pump Damage a Penis?
One of the biggest fears that men have about using a penis pump is damaging their penis. The last thing you want is bruising or tearing.

Fortunately, most penis pumps on the market today have thoroughly addressed this safety concern. They will come with instructions on safe use, and many even have a built-in pressure valve that won't allow unsafe pumping in the first place. So long as you're good at following directions, you shouldn't fear damage from a pump.

Penis Pumps Can Make Your Penis Healthier
Certain procedures or medical conditions can lead to permanent penile damage. The penis needs a regular supply of blood to deliver oxygen and nutrients to the penis tissue. When you are unable to get an erection naturally, penis tissue can atrophy.

Penis pumps are approved medical devices that can help blood flow into the penis. By doing so, they can help to protect the health and function of a penis during periods of illness and recovery.

Penis Pumps Are Temporary Wonders
Penis pumps are helpful tools for anyone struggling with ED. As long as they are used correctly, many men can experience impressive benefits in their sex lives from using a penis pump.

But if you're one of the men that turn to a pump for a longer, thicker erection, your efforts would be better spent elsewhere.

When you use a pump, you can see that your penis is capable of more. But wouldn't it be better if you didn't need an embarrassing pump to do it? There is another way. With the right stretches and exercises, you can permanently increase your penis size without any tell-tale gadgets.

The Phalogenics Male Enhancement Program is designed to safely and permanently add up to three inches to the length of your penis. When you follow the program consistently, you will even notice your penis grow thicker. Click here to learn more about the enhancement plan that is changing the sex lives of thousands of men around the world.

PHALOGENICS This Simple System Grows Your Dick LEARN MORE