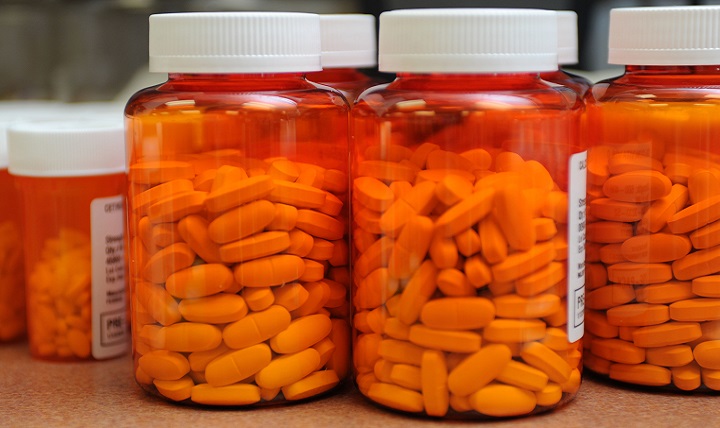 You're checking out at your local corner store and you see a supplement promising "Time, Size, Stamina." Who wouldn't be curious? Plus, what's the danger in trying an over-the-counter supplement to turbo charge your sex life?

Unfortunately, many men have recently been hospitalized from "Rhino" brand male enhancement supplements that have contained potentially dangerous ingredients that were not revealed on the label.

FDA Issues a Warning: Avoid Rhino Male Enhancement Pills
At the end of 2018, the Food and Drug Administration (FDA) issued a warning for consumers to avoid purchasing or using any Rhino brand male enhancement products.
In their November 27, 2018 press release, they reported that they had received accounts of "people experiencing chest pain, severe headaches and prolonged erections after taking a Rhino product that led to surgical intervention and hospitalization due to extreme drops in blood pressure."
Unfortunately, this is not a new problem for the FDA. Since 2007, the agency has been battling against many varieties of Rhino supplements that have hidden ingredients in them. These include names like Gold Rhino 25000, Krazzy Rhino 25000, and Platinum Rhino 25000.
Why Some Male Enhancement Supplements Are Dangerous
What makes these supplements dangerous is the presence of active drug ingredients contained within. These products have contained sildenafil, the active ingredient in Viagra, and/or tadalafil, the active ingredient in Cialis.
According to CBS News, these active ingredients are known to interact with nitrates, which are found in drugs for high blood pressure, heart disease, high cholesterol, and diabetes. When someone on one of these prescription drugs accidentally takes the active drugs sometimes found in these male enhancement supplements, blood pressure can drop to dangerous levels.
Additionally, even for healthy men, if too much of these drugs is taken, an uncomfortable and prolonged erection can occur. These can be severe enough to necessitate going to the emergency room. Unlike Viagra or Cialis purchased through your local pharmacy with a doctor's prescription, these supplements contain unknown quantities of these drugs.
Are Other Male Enhancement Supplements Safe?
This begs the question: are other male enhancement supplements safe? The short answer: not always.
Supplements, unlike drugs, are not monitored closely for quality control as are over-the-counter and prescription drugs. This can lead to dubious practices, including bunk pills that you're just wasting your money on, or pills that contain drugs that you shouldn't be taking.
With dangerous supplements, it's usually not until one or more people have suffered the consequences that they begin to be removed from shelves. Plus, the removal process is rarely simple and thorough.
Take the Rhino brand supplements, for example. Even following the November 2018 FDA warning, an online search on Ebay results in multiple Rhino brand supplement options.
Safer Ways to Boost Sexual Performance and Size
If you're looking for ways to bring more to the bedroom, there are other options. These include:
Prescription Viagra or Cialis for enhanced stamina
A healthy diet and exercise program for erectile function
Penis stretches and exercises for added length and girth
When it comes to enhancing size, no pill is going to permanently and dramatically increase your size. Instead, you will want to turn to penis exercises and stretches. Yes, just as you can increase your muscle size when you go to the gym, you can add in a routine to permanently increase the size and girth of your penis.
If you want to add three inches to your erect size, give Phalogenics a try. We guarantee that you, and your lovers, will be happy you did.
PHALOGENICS This Simple System Grows Your Dick LEARN MORE