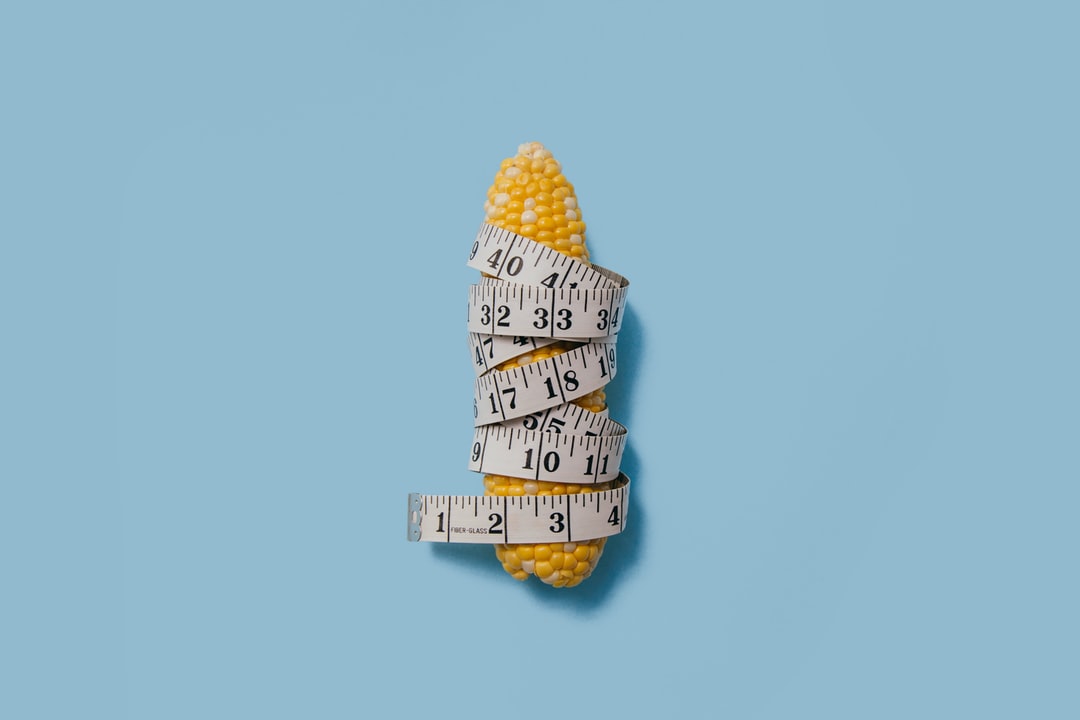 Best Penis Exercises for Girth
Enjoy this carefully curated article sharing the best penis exercises for girth. Improve your sex life today and understand how you can increase your size now.
45% of men wish they had a larger penis. If you're here because you're looking for something that'll give your beloved penis some extra giddy-up and (ahem) circumference, then know that you're in the right place.
We've done all the research so you don't have to; this comprehensive guide will provide an array of the best penis exercises for girth. These exercises are proven to help add length and width to your member while still being enjoyable and gentle on it.
It might sound too good to be true, but trust us — if done correctly and with enough consistency, these exercises will help you gain inches in no time. So what are you waiting for? Scroll down and get ready to beef up your manhood!
How to Increase Penis Girth
Getting a bigger penis is something that many men desire, but the idea of how to achieve it can be, well, intimidating, to say the least. After all, this is your manhood we're talking about and you don't want to try any pills, pumps, or other devices that are going to hurt it.
While there are surgical options available, there are also various ways to increase penis girth without going under the knife. When it comes to non-surgical options, you have two main options: using a device or relying on exercises.
Stretching Devices
Stretching devices have become increasingly popular for men looking to increase their penis girth. Stretching devices are designed to gradually lengthen the penis by constantly applying a stretching force over some time.
How can you make this work most effectively? The key is to abstain from any high-intensity exercises and start slow to let your body properly adjust. Going slow will also limit any probability of tissue damage or scar tissue formation.
With regular use, these stretching devices can potentially add a couple of inches. All in all, stretching devices are slightly better for adding length than they are when used to improve penis girth.
Stretching Exercises
Stretching exercises are great for growing penis girth as they're simple and effective. Stretching works by enlarging the blood vessels within the penis.
As you perform the stretches, more blood begins to flow through these vessels, leading to increased size. Stretches also improve the flexibility of the tissue surrounding the penis resulting in improved girth.
Stretching exercises often involve pulling or manipulating your penis either in various directions or positions for a certain amount of time. Similar to using a stretching device, you must perform these stretches regularly so that you're able to maintain your "gains" over time.
Furthermore, it's important to take things slowly so as not to strain yourself. Start with simple exercises and then gradually increase your stretching flexibility for the best results.
Best Penis Exercises for Girth
We understand the appeal of wanting a thicker cock. Not only does it give you an added sense of confidence but it can also improve your ability to pleasure your partner. So, how do you get a larger penis with penis girth exercises?
Follow these tips! We've sourced some of the best penis exercises for girth to help you get a thicker shaft. These might not feel like the most exciting exercises to experiment with, but it's worth a try for improved results in the bedroom and a boost in confidence.
Simple Stretching
Let's start with something simple. With this simple exercise, all you have to do is hold your penis behind the head, pulling it down towards the knee. You should feel a slight stretch in your shaft that you should maintain for 20 to 30 seconds.
Afterward, bring your penis back up, this time aiming it toward your belly button. Again, hold that position for 20 to 30 seconds. Finally, pull it side to side before returning it to your starting point.
Rotating Stretch
Rotating stretches are a great way to maximize your penis enlargement experience. They're simple and easy. Just grip your penis and pull it outwards, then start rotating it in either a clockwise or anticlockwise direction.
Doing this will increase blood flow to your penis and will allow the skin to stretch slightly more than during the simple stretch above. If you're circumcised or have tight skin on your shaft and feel any tension then start slow and don't stretch as far.
Opposite Stretch
This opposite stretch exercise is a great way to give your penis a workout and potentially increase its size. It's easy to do, but make sure you go slowly so you don't accidentally cause injury during the process.
Start by gripping the base of your penis with one hand while lightly holding the head with the other. Then, gently start to pull both hands in opposite directions. Hold this position for 30 seconds before releasing and then repeating.
Kegels
Kegels are simple yet powerful exercises that can help strengthen your pelvic floor. In particular, Kegels are valuable for attaining a rock-hard boner during foreplay with your partner.
All you have to do is hold your pubococcygeus muscle in contraction for five to seven seconds, then release. Not sure where this muscle is? Try clenching the muscles used to stop urinating for five seconds, then relax for five. This should help you identify the muscle.
You can repeat this movement as many times as you want and the more often you Kegel, the better results you'll get. If practiced regularly, Kegels will give you maximum control over your ejaculations and can potentially lead to more intense orgasms.
Jelqing
Jelqing is a simple yet effective exercise that can help you improve the size and hardness of your penis. All you need to do is use a lubricant and grip your penis with your thumb and forefinger, then move your hand up your shaft.
Make sure to keep some pressure as you go. Once you reach below the head, stop and repeat. Jelqing can provide amazing results, but like the other exercises for girth, it requires consistency to get the maximum benefit from it over time.
Pumping
Finally, penis pumps are becoming increasingly popular as a non-invasive way to increase your girth. To use one is pretty simple. All you have to do is slip it over the penis and then using the pump, create a vacuum sensation by drawing out the air.
This works because the penis' tissue expands when pressure is applied, resulting in a bigger girth size through consistent usage of the device.
So if you're looking for a safe, natural way to increase your girth without invasive surgery, then getting yourself a penis pump could be just the answer. However, when used alongside other exercises on this list, you'll likely see the best results.
Try Phalogenics Instead
Aren't sure about trying the penis exercises for girth on your own? You can try Phalogenics instead of going at it alone. What's Phalogenics and how does it work?
Well, let's start by talking about the human body as a whole. The human body is remarkable in its ability to adapt and grow with physical stimulation and exercise. And, yeah, that includes the penis, too.
After all, you head to the gym to work on your biceps so they'll increase in girth. Why can't you do the same for your penis to improve penis girth? You can, and that's what we teach you in Phalogenics.
What Is Phalogenics?
Phalogenics is a special training program that's designed to help you increase your penis size and girth without taking any pills, pumps, or other gimmicky devices.
Phalogenics uses special exercise techniques that are proven to be effective in increasing the length and width of your penis safely and naturally.
The Penis Is a Human Sponge
The basis behind Phalogenics is the fact that the penis is like a human sponge. In fact, the corpora cavernosa, found in the male penis, is constructed in a very similar way to the pore cells of sponges.
And just like stretching a sponge enables it to more easily absorb water and nutrients, so too does continuous stretching and healing of the penis, increasing the actual size of the erectile tissue.
Understanding the basics behind penis enlargement is an important first step to achieving your goals. As with many bodily processes, understanding the anatomy of the penis and its correlation to erection will help you grasp why and how penile tissue can be expanded.
Through our comprehensive training program, you can expect quick results with minimal effort. So if you're looking for the perfect way to spice up your love life and become the lover your partner deserves, Phalogenics is worth trying!
Ultimately, you'll enjoy not only a larger penis but one that helps you feel more confident both in and out of the bedroom.
Join Our All-Natural Penile Enhancement Program
If you're looking for the best penis exercises for girth, then you've come to the right place. At Phalogenics, we offer an all-natural enhancement program that can help you achieve your desired results.
Our program is designed to provide you with the necessary tools and resources needed to gain inches in both length and girth. If you are ready to take your performance to the next level, then join our program today!
Keyword(s): best penis exercises for girth
PHALOGENICS This Simple System Grows Your Dick LEARN MORE