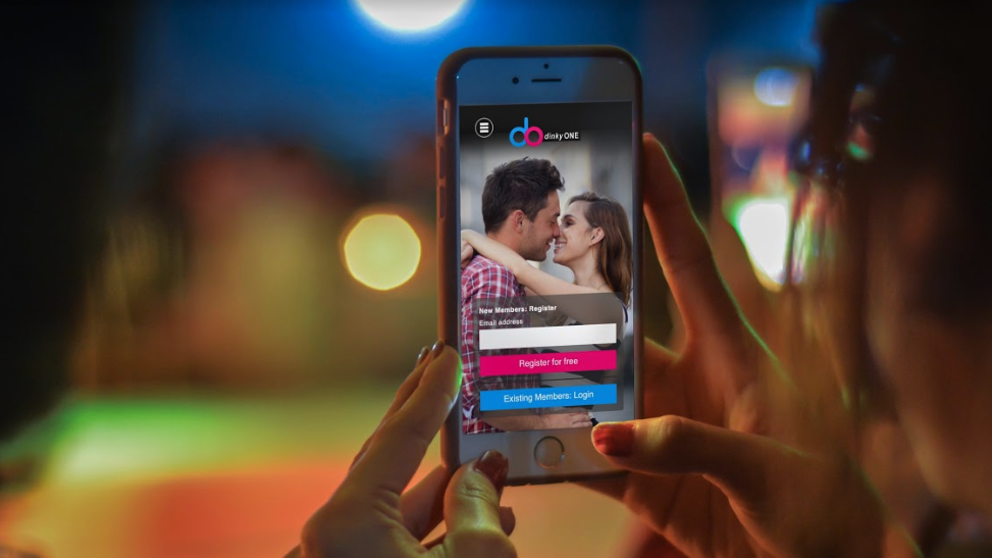 For guys with small packages, the dating scene is challenging.
Do you tell a woman about your situation before things get hot and heavy? Or do you just drop trou and pray that she doesn't say anything?
Well, we live in the digital age. A time when you can find your perfect match…even when it's someone you wouldn't think exists.
And for a guy with a smaller package, the dream woman is one who not only doesn't care that his penis is on the smaller side, but actually prefers a small penis.
Announcing Dinky One, a new dating site for men with "dinky" penises.
Who Uses Dinky One?
Dinky One is for guys with penises 5.5 inches or smaller (erect), and women or men who prefer a guy with a modest erection.
You might wonder, what woman in their right mind would prefer a small penis?
Fortunately, there are women who are built for smaller guys.
Just like there are men with small and large penises, there are women with small and large vaginas. And some women can find sex with larger guys painful.
For these women, a guy with a small Johnson is actually more attractive than one with a giant package.
Plus, there are women who care more about other things. Maybe they like a guy who is attentive, sensitive, or sensual in other ways. For these women, penis size may be a negligible factor.
Not to mention, there are fetishes for everything…even a small penis.
Are There Actually Women On This Dating App?
A lot of you are probably wondering, are there really women on this dating app?
That's a fair question. With research showing that most women find men with bigger penises more attractive, how many women are going to sign up for an app for guys with small packages to find love?
Dinky One reports that 27% of their members are women. While these odds aren't the best, the benefit of greater acceptance and lower pressure is worth it.
If you want to tip the odds in your favor, there's one thing that you can do—work to enhance the size of your penis. Then you'll no longer need to worry about embarrassment.
You've probably heard that you just have to accept what God gave you. Fortunately, we now know that this couldn't be further from the truth.
With the right exercise and stretching program, you CAN add inches to your erect size. To learn more, check out the Phalogenics Male Enhancement Program here.
PHALOGENICS This Simple System Grows Your Dick LEARN MORE