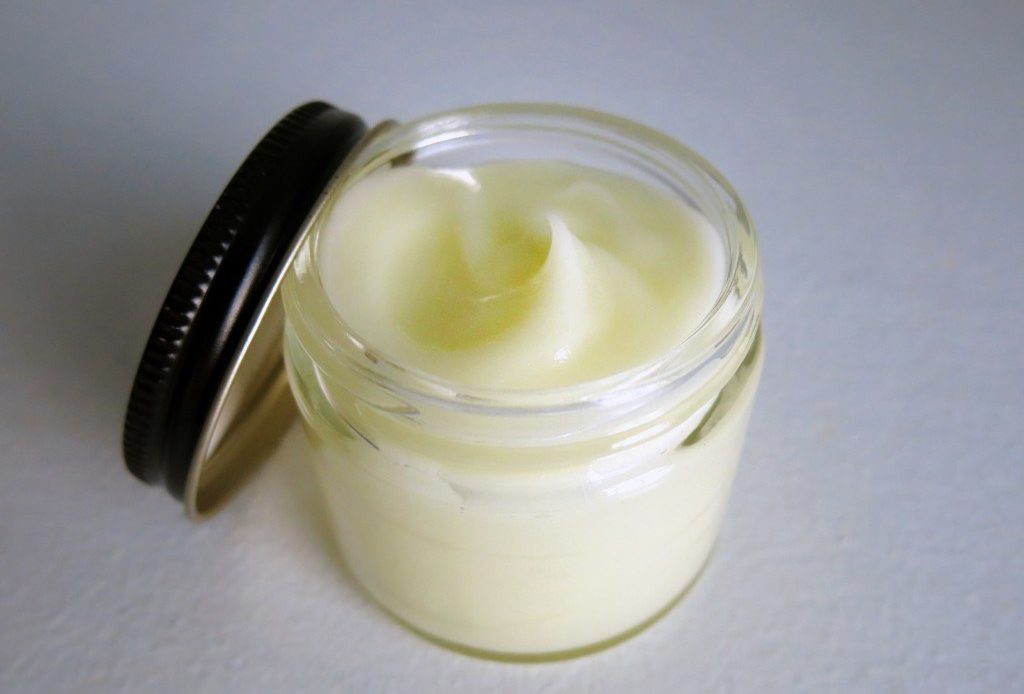 Let's face it – nearly every guy wants a bigger penis. From surgery and penis pumps to supplements and herbs, you'll find a boatload of strategies designed to take your penis from "little guy" to "big kahuna."

Homemade penis enlargement cream (with the only scientifically proven ingredient that we'll reveal in just a minute) is an inexpensive and safe way to experience a rock-hard erection and reduce erectile dysfunction.

Don't get me wrong…no magical cream that you rub on your penis is going to make it grow the way Pinnoccio's nose grows each time he tells a lie…

But it will TEMPORARILY, and modestly, increase the size and functioning of your penis, and for the price and ease-of-use, it's a good tool to have in your arsenal.

Read on the learn more about the only male enhancement cream that you'll ever need + the secret to PERMANENTLY boosting your penis size (hint: it's not a cream).

Homemade Male Enhancement Cream That Actually Works: The Recipe
So you're ready to play chemist and make your own penis enlargement lotion. Don't worry, it doesn't get much easier than the recipe that I'm going to give you.

Ingredients:

Coconut Oil: Coconut oil is a moisturizer that is free from synthetic chemicals that could irritate our skin or our partner's skin and vaginal health.
L-Arginine: An amino acid (amino acids are miniscule compounds that make up protein) that has proven efficacy in making erections harder (harder erection = bigger penis) and reducing erectile dysfunction (ED).
Optional – 100% Aloe Vera Extract: Some claim that using aloe vera may help to enhance the absorption of L-arginine through the skin and into the body.
Directions:


Step 1: Take ½ cup of melted or soft coconut oil and mix in 1 tablespoon of L-arginine powder and stir together. Make sure that your coconut oil is warm (not hot) when you stir the two together.
Step 2 (Optional): Add 2 tablespoons aloe vera extract. Make sure you purchase 100% pure aloe; you'll find this online or at a health food store. Most of what you find in traditional stores is not pure aloe vera gel, but includes added synthetic chemicals you DO NOT want on your penis.
Step 3: Take a generous amount and massage into your penis until as much of it as possible is absorbed. Be sure to wash your penis off before intercourse.
How to Get a PERMANENT Big Penis
Male enhancement cream is great for a safe and natural method to temporarily increase your penis size, but the increase is modest and goes away fast.

If you're needing more than an extra ¼ inch—and if you'd like to keep that long and thick penis—you have to look elsewhere. While there are countless claims on fast and simple ways to boost your dick size, almost none of these work without big risks and a hefty price tag (ie surgery).

The good news is this: thousands of men from around the world have used a revolutionary program that combines cutting-edge research into penis enhancement to add over 3" to their erect length! Phalogenics is an easy-to-follow step-by-step plan that uses natural exercises and stretches to get you to the penis that you, and your lover, have always dreamed of.

Click here to learn more about how Phalogenics can help you become the man you've always known you were.

PHALOGENICS This Simple System Grows Your Dick LEARN MORE