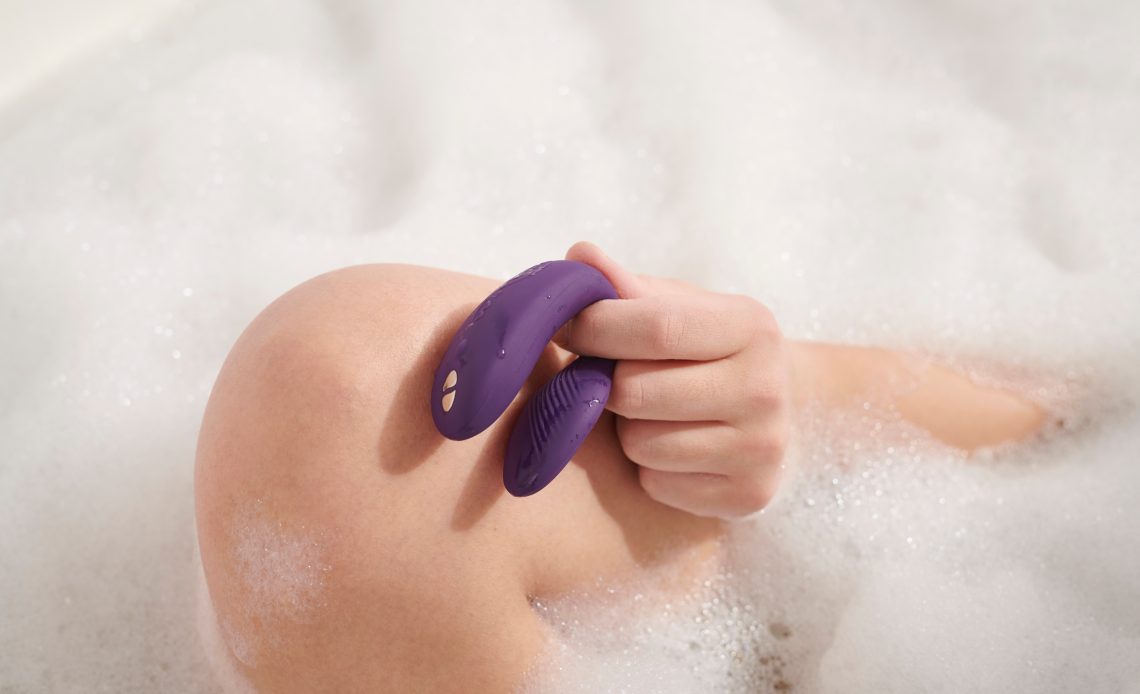 Masturbation is an essential part of a healthy sex life, whether you're single or in a relationship. For women, sex toys are almost a given for self-pleasure. But fewer guys use sex toys on their own, with many men not even aware of the plethora of orgasmic products available for them.
We're going to help you take your self-pleasure sessions to a whole new level with five of the best sex toys for men.
1. Tenga Flip Zero
Strokers are one of the most popular male masturbation sex toys. What makes the Tenga Flip Zero stand apart from the others is its flexible design and incredibly unique sensations. Unlike most other strokers, the Tenga Flip is flexible, so you can still control some of the sensations with how hard you grip. But it's the unique bubbles and textured ridges that feel amazing—and unlike anything you've felt before.
2. Lelo HUGO Prostate Massager
The prostate feels like how women wish the g-spot felt. For men who are comfortable exploring this intensely pleasurable organ, one of the best ways to do it is with a prostate massager. Not only do prostate massagers do all of the work and keep your hands clean, but they're designed for optimal stimulation.
While there are many good prostate massagers out there, the Lelo Hugo is the most commonly recommended by experts and users alike. It's not cheap, but it allows you to easily tweak the vibration strength and location for the most enjoyable experience with a remote—way more comfortable than having to reach back there to do it yourself.
3. Fleshlight Pink Lady
Most guys have heard of the Fleshlight—a sex toy designed to look like a flashlight for discretion. Simply screw off the top of the Fleshlight and you have what's referred to as a "pocket pussy." The whole idea is that it feels a lot like having sex with a partner, so you can get the full experience when watching your favorite porn star. The Fleshlight may not be the most sensational of our top picks, but it's inexpensive, low-tech, and straightforward.
4. Rimming Plug 2
Butt plugs are a popular sex toy for couples and solo sex. What makes b-Vibe's Rimming Plug 2 unique is that it has rotating beads designed to feel like rimming. When you use this butt plug, you get the dual sensations of a bit of prostate stimulation and rimming. Pair that with simple solo masturbation, and you're almost guaranteed to cum hard.
5. Autoblow AI
There's nothing quite like a blow job, but the newest Autoblow AI comes pretty close. With ten settings, you can experiment to find the technique that suits your preferences, all without having to find someone who wants to go down on you.
Prefer Sex With a Partner?
No matter how stellar your masturbation sessions, almost all men prefer to also have sex with a partner. But what if you have trouble transitioning from the first date to getting down and dirty? If you often feel chemistry but then have dates leave without an excuse, there's a chance that you might not have what they're looking for…a big penis.
While some women enjoy men with smaller penises, the fact is that almost all of them prefer bigger. To boost your sex appeal, try out the Phalogenics male enhancement plan. In just a matter of months, you can add inches to your erection and many points to your sex appeal. Click here to find out more about Phalogenics.
PHALOGENICS This Simple System Grows Your Dick LEARN MORE