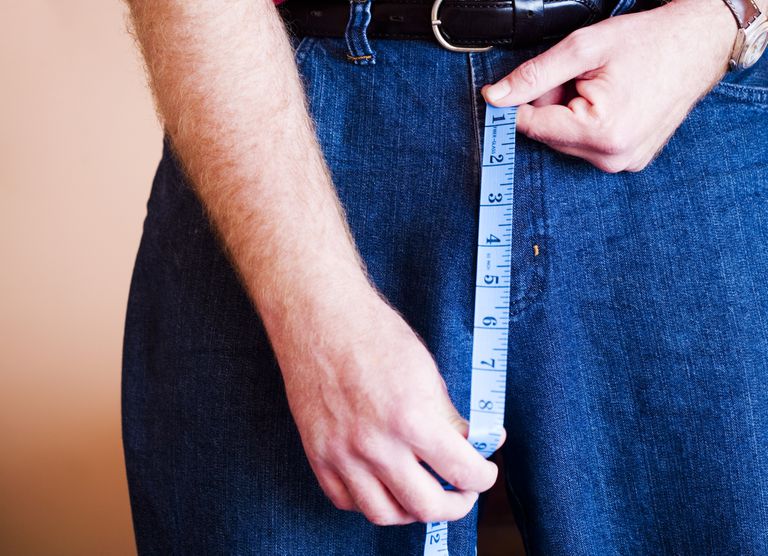 You need some extra length…and you need it now!

You've found yourself in need of a powerful penis…Not days, weeks, or months in the future. Maybe you've been wooing a girl for months and the night has finally arrived, or you're optimistic about your night-out-on-the-town with the boys.

We've all been in that situation, where we'd give anything to feel a bit more confident in what we're bringing to the table (or bed, or shower…maybe floor). As luck would have it, there are a few penis enhancement techniques that kick in quickly to add a bit more length and thickness.

Technique #1: Prescription Erectile Dyrfunction Pills
Good old pharmaceuticals exist that can give you one of—if not the—largest erections of your life. While most of these pills are marketed for erectile dysfunction (think Viagra), the enhanced blood flow to your penis also provides some noticeable size enhancements.

These pills work to help men to get and maintain an erection through enhancing blood flow to the penis. Erections are thanks to blood being pumped into your penis, making it hard…and the more blood that goes there, the harder, and bigger, the erect penis.

Of course, if you go to your doctor and ask for Viagra or one of the many similar pills out there (such as Cialis, Levitra, Stendra, or Staxyn) just to make your functioning penis bigger…they're not so likely to pull out that prescription pad and give you what you want!

Additionally, there are risks to these pills, just like with any other prescription medication, so it's recommended to speak with your doctor before use…and not to overuse them.

Technique #2: The Penis Pump
There are countless devices out there that you can use to gain a small bit of size quickly. The most well-known of these devices is the penis pump.

This gain in girth and length is unlikely to last while you have sex…unless you pump right before, use a cock ring, and then take the ring off right after you've finished to avoid damage.

And unless you've conditioned your penis with ongoing stretches and exercises, any gain that you see will be pretty limited.

But What if I Want a MUCH Bigger Penis That Lasts?
No pill or pump is going to give you results that last…or ones that will "WOW" your lover.

All pills do is get you to your hardest…

All penis pumps do is ONE exercise…not nearly enough to see impressive results…

If you want HUGE results that LAST, you must treat your penis like you would any other part of your body that you're looking to make bigger. Simply put, your penis is just another muscle, and to make it grow, you need to lengthen the muscle cells within.

But your penis isn't made up of the same type of muscle as your abs or biceps, so it requires a unique plan. Phalogenics is the only plan that uses scientifically-proven exercises that you can do at home to take your penis to new levels. Click here to find out more.

PHALOGENICS This Simple System Grows Your Dick LEARN MORE