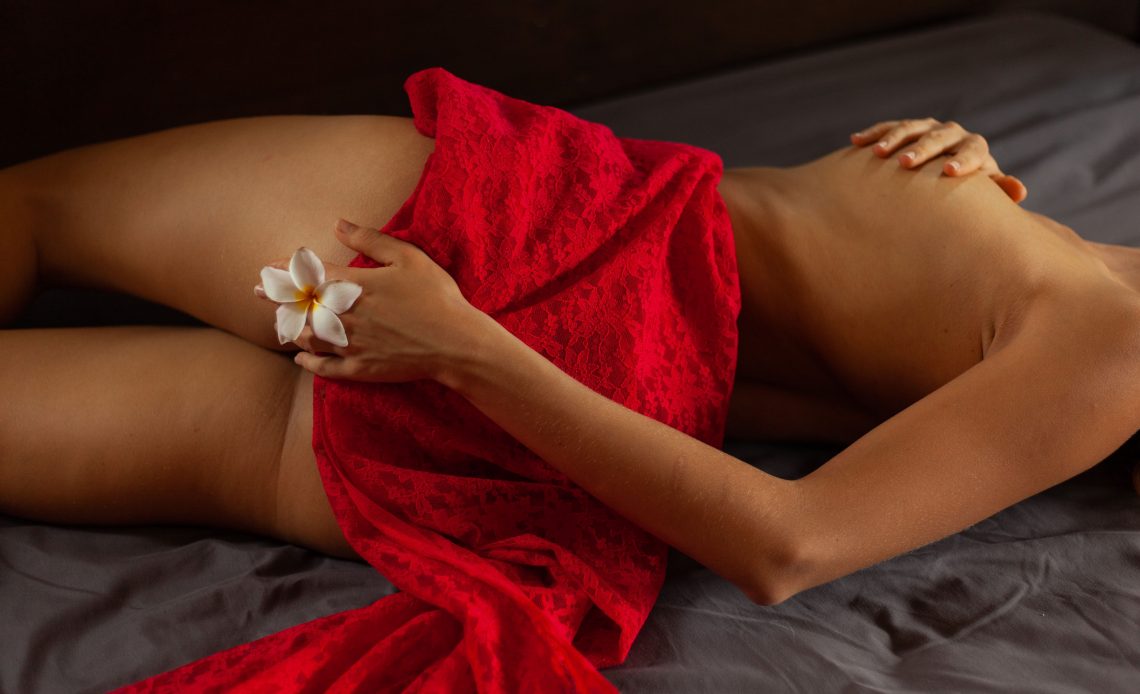 There's only one thing better than sex—sex with sex toys.

And if you're not already using them, you're behind the curve.

Sex toys are no longer secrets of self pleausure. They're not a threat to a guy's masculinity. Rather, they're a way to spice it up in the bedroom. To make sex even more exciting for everyone.

And what guy wouldn't benefit from their paramore wanting to have more sex? I, for one, am up for anything that ups a lady's sex drive.

But what sex toys are the best for women's pleasure that can be used during foreplay or penetrative sex?

We'll share with you the best sex toys for women so you can surprise your special someone.
1. Clit Vibrators
There's nothing like a vibrating sex toy to bring a woman to climax one time after another.

In the glorious age in which we live, there are endless varieties of vibrators… So trust us that there's one that will satisfy your lover.

Our top pick for vibrators is the Eroscillator. It looks like a futuristic gadget, and it's a bit costly, but it's one of few vibrators that makes a woman more sensitive with time… Making multiple orgasms a near-guarantee.

Plus, the Eroscillator comes with different attachments—anal play, nipple stimulators, and more make this toy fun for everyone.

And if you want something for naughty foreplay, nothing's better than a remote-controlled pantie vibrator.

When you have the controller and she wears the discrete vibrator, you can play around with your little secret until you get home to ravage one another.
Our favorite is the Moxie remote control vibrator. It's comfortable to wear, plus your phone is the controller, making it ultra-discrete.
2. Cock Rings
Cock rings are a must-have in the bedroom. They're small, inexpensive, and fun for both men and women.

Whether you have trouble getting hard, cumming to early, or simply want some added hands-free vibrations, the cock ring is your solution.

These flexible rings are worn around the base of the penis, allowing harder, longer-lasting erections.
Check out the O'hare, a vibrating cock ring and clit stimulator all-in-one. An added perk? It's waterproof, so you can use it in the shower for some wet and wild fun.
3. Butt Plugs
Butt plugs are one of few sex toys that deliver pleasure for him and her.

They're an exciting foreplay tool for teasing your lover and awakening their sexual urges. Once in, they make penetration extra-sensitive. Even if you have a smaller penis, it's going to feel huge when the other hole is packed full.

On the flip side, men have prostates… And anal play is unlike anything else. You too can use the butt plug during intercourse for added sensation.

The B -Vibe Vibrating Rimming Butt Plug is one of the best feeling butt plugs available. Unlike most plugs, the B-Vibe is made from velvety, soft silicone and is remote controlled.

It has 7 different settings, some that feel like rimming (um, yes please) and others that vibrate. Once you try the B-Vibe, you won't be turning back to a normal butt plug.

4. Dildos
Ah, the OG of the sex toy world—the dildo.

A lot of guys mistakenly think that, since they have a penis, there's no need for a dildo. But here's the thing…

There are a ton of fun ways to use a dildo.

1. You can use a dildo during foreplay as a warmup for the real thing. This way, she gets extra sensation without you finishing early. For guys who cum quickly, a pre-intercourse dildo session is the right thing to do.

2. A dildo can be used for double penetration. Not every girl is into that sort of thing, but a small vibrating dildo is a ton of fun to use during doggy.

3. Dildos can do two things at once. Vibrators are more versatile than penises. Some have a vibrating clit extension. Others are two sided for both vaginal and anal play. And they often vibrate.
For couple's play, we've chosen the Bendable Smart Vibrator as our top pick. We love that you can shape it to your preference and activity. This makes it great for anal play during intercourse and for foreplay with both clit and vaginal stimulation.
5. Penis Sleeves and Extenders
Every man with a penis measuring 6 inches or shorter should have a collection of penis sleeves and extenders.

These toys allow you to bring the penis into the bedroom that your lover's always dreamed of.

They add an inch or more to your length, while boosting girth with ridges that deliver the ultimate in sensation.

While some of these toys reduce your pleasure, others boost it. That's why we've picked the Fit Fat Boy Penis Sleeve as our favorite penis extender sleeve.

With stimulating bumps and ridges on the inside, this sleeve delivers such impressive sensation that you might find yourself sneaking into the bathroom later for some solo play.

Serious About Boosting Her Pleasure?
For men with small dicks, a lasting concern is whether or not we're truly satisfying our lovers. While sex toys ought to be used no matter your size, there's still no substitute for a legendary phalus.

If you're someone who wants to bring more to the bedroom, click here to learn more about the Phalogenics male enhancement program. It's safe, effective, and guaranteed to get you to where you need to be.

PHALOGENICS This Simple System Grows Your Dick LEARN MORE