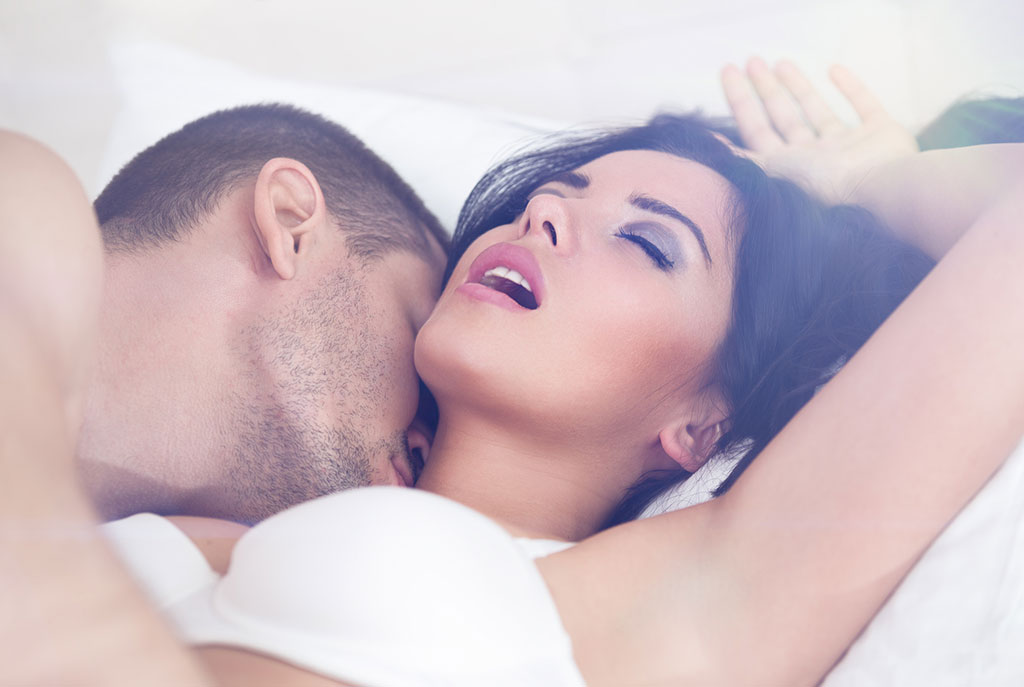 Whether you struggle with premature ejaculation or simple excitement, it's important to know how to last longer in bed.
Every man wants to last longer in bed – but it can seem easier said than done.
If you've struggled with sex sessions that end prematurely, don't worry: there is a solution. Anyone can last longer in bed if they know the right tips and tricks.
It's time to end the struggle and start having the best sex of your life. Ready to learn how to last longer in bed and have a better sex life? Keep reading to learn how.
The Top Tips to Last Longer in Bed
Everyone has different reasons for not lasting as long as they want during sex. That's why different strategies will work for different guys.
Try out a few of these tips to find out which ones are best for you. Once you've nailed down your unique strategy for lasting in bed, you'll never have to worry about ending things early again.
1. Do Kegels
That's right: Kegels aren't just for women.
These exercises work out the pelvic floor muscles. Many women do them for orgasm control – and you can benefit from them too.
When you strengthen the muscles of your pelvic floor, you'll get stronger erections that last longer. These exercises also help maintain prostate health, and can improve your bladder control.
Studies have even shown that Kegels can help restore normal erections in men with erectile dysfunction. That's powerful! Add a few sets of Kegels to your daily exercise routine and see the results, er, grow.
2. Target Your Workouts
In addition to doing Kegels, there are a number of other exercises you can do to help increase your stamina.
Sex can be a physically taxing activity, and you want to be sure you have what it takes to go the distance.
Target the muscle groups you're most likely to use in your favorite sex positions. If you like them all, a good place to start working is the core.
Try Supermans to strengthen the lower back for more thrusting power, and planks for strengthening your abs and arms for all the variations on missionary position. Now, you'll have the power to get both you and your partner to the finish line.
3. Masturbate First
If you know you're probably getting laid later, masturbating is a great way to burn off steam and build control. If you've recently had an orgasm, you're much less likely to finish too fast, since you've taken the edge off your excitement.
In fact, even if you don't have a date planned, masturbation is a great way to get practice with controlling your orgasms and lasting longer. Practice stretching out your masturbation sessions and coming only when you decide to.
4. Practice Edging
You can work on edging during solo sessions or with a partner to gain better control and last longer in bed.
Edging is when you bring yourself right to the "edge" of orgasm, then stop everything until you're back under control.
Once you get good at this, you'll find that it's easy to last longer in bed. You'll have trained your mind and body to step back from the brink or orgasm whenever you want it to, so you can keep going.
However, we recommend using plenty of lube while you practice this technique – if you're not careful, edging leads to chafing.
5. Give It a Squeeze
When you feel like you're about to finish, stop what you're doing and squeeze your member just below the head. Use solid pressure with the thumb and forefinger.
This pushes blood out of the penis, decreasing the feeling of explosive tension that leads to orgasm. This is another technique that gets better with practice. Give yourself some time to train your body and you'll respond to the squeeze even faster.
6. Help Your Partner Finish First
Whether you're with a friend with benefits or a long-term lover, it's never a bad idea to let your partner come first. This can take away the pressure to last longer in bed, so you can relax and enjoy yourself.
When you're not anxious about how your partner's feeling, you might actually find it easier to last longer.
7. Use a Desensitizer
Apply a topical desensitizer before sex to help decrease sensitivity so you can keep going.
This is a great choice if heightened sensitivity is your issue, but keep in mind that you might also have a more difficult time staying hard when you're less sensitive, so this may not work for everyone.
8. Change Your Condoms
If you've been loyal to a certain condom brand for years, it might be time for a change.
Many people opt for the thinnest rubber available, but these might actually be hindering your performance. Try a thicker rubber for less sensitivity, giving your more orgasm control.
These condoms might be labeled for "extended pleasure" or "performance," but this simply means making the condom thicker to help you last.
9. Try Something New
Trying something new is a great way to impress your partner, and it can also help you last longer in bed.
When you stick to the same positions every time, you train your body to know what's coming (pun totally intended). This can make it harder to control exactly when you orgasm.
When you switch things up, though, you take away the element of anticipation and distract your body from the finish. Anything new can work – we recommend having a sexy conversation with your partner first to figure out what you're both into trying.
10. Take a Break
While you're working on these tips, it will take some practice to get it right. For the first few sessions, you might still find yourself finishing faster than you'd like.
Don't get discouraged – instead, use your refractory period to your advantage. You'll need to wait a while before you can start again, but many times, you'll find that it's easier to last longer during the second session.
This gives you another chance to practice these strategies so you can last even longer the next time.
Ready for a Better Sex Life?
When you last longer in bed, you're improving sex for yourself and your partner.
Once you've learned how to last longer, you don't need to stop there. Check out these penis exercises to take it to the next level.
Keyword(s): last longer in bed
PHALOGENICS This Simple System Grows Your Dick LEARN MORE